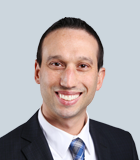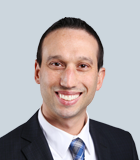 Zachary Rimler, ASA
Director
Zachary Rimler, ASA, is a director in the Machinery and Equipment Valuation practice, based in Philadelphia. He leverages more than sixteen years of valuation experience.
Zachary's primary responsibilities include valuing fixed assets (property, plant & equipment) for financial and tax reporting, purchase price allocation, fixed asset due diligence, fresh start accounting, bankruptcy/liquidation studies, and impairment issues for various types of businesses, in addition to fixed asset inventory and reconciliations, and machinery and equipment useful life studies.
Zachary has experience in various industries, including paper packaging, food and beverage, printing and publishing, pharmaceutical, industrial manufacturing, telecommunication, healthcare, data centers and retail. Zachary has been involved with valuation of both domestic and international business assets, with personal experience visiting facilities in Canada, France, Italy, the United Kingdom, Finland, the Netherlands and the United States.
His few engagement highlights include the valuation of worldwide production facilities for a leading packaging supplier, the valuation of data centers for a major provider in the United States and the valuation of tangible assets for a nationwide retailer in the United States.
Zachary holds a B.S. in finance from Pennsylvania State University. He also holds an Accredited Senior Appraiser designation with the American Society of Appraisers.
---
Fixed Asset Advisory Services
Fixed Asset Advisory Services
Kroll provides clients the transparency they need by identifying, managing, and valuing their fixed assets.
Return to top