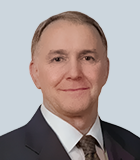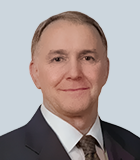 William C. Nugent
Senior Managing Director and Global Head of Client Advisory
Bill Nugent is a senior managing director and Global Head of Client Advisory in the Forensic Investigations and Intelligence practice of Kroll, based in the Philadelphia office. He leverages over 25 years of investigative and law enforcement experience, with expertise conducting investigations in major fraud-related and other highly sensitive and contentious matters. Being a former federal prosecutor, he has handled a variety of complex domestic and international assignments on behalf of governments, corporations, law firms, universities and individuals.
Before joining Kroll, Bill worked as an Assistant U.S. Attorney in the Eastern District of Pennsylvania for over seven years, three of which were with the Organized Crime Strike Force, where he investigated and prosecuted various federal criminal cases. These cases included economic and violent crimes, racketeering (RICO), money laundering, narcotics trafficking and civil rights violations.
Bill has been involved in several investigations which include: reviewing allegations of possible external pressures on a university's admissions process and determining whether any factors other than individual merit influenced admissions decisions; and conducting an extensive forensic analysis and investigation into a $100 million hedge fund, an alleged Ponzi scheme.
He has also conducted complex internal investigations for corporate clients on a variety of issues, including internal fraud, employee misconduct, theft of trade secrets, loss of proprietary data, network intrusion and the misuse of company technology. In one case, Bill conducted an internal investigation for an international pharmaceutical company, investigating allegations of kickbacks, fraud and embezzlement. This investigation resulted in findings of fraud in excess of one million dollars and the termination of numerous employees.
The Governor of Pennsylvania appointed Kroll, with Bill as the lead, to be the Independent Monitor of the Pennsylvania State Police. Bill's team assisted in restoring public trust and confidence in the state police in the wake of a scandal involving a former trooper's conviction for sexual assault and the filing of five related federal civil rights lawsuits alleging a widespread pattern of sexual harassment and sexual misconduct in the state police. Major newspapers, television and radio stations in Pennsylvania and national news outlets such as CNN, MSNBC and Fox News extensively covered the allegations contained in the lawsuits.
Bill has also worked as a litigation attorney in the Philadelphia office of Wolf, Block, Schorr and Solis-Cohen, where he handled white collar crime and civil fraud cases.
He holds a J.D. from Rutgers-Camden School of Law and a B.A. from Duke University. He is a member of the bar in New Jersey and Pennsylvania.
---
Forensic Investigations and Intelligence
Forensic Investigations and Intelligence
Kroll's forensic investigations and intelligence team delivers actionable data and insights to help clients across the world make critical decisions and mitigate risk.
Return to top