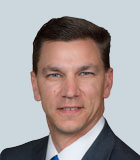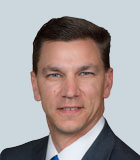 William Mason
Managing Director
Bill Mason is a managing director in the Valuation Advisory Services practice, based in San Francisco. Bill leverages more than 25 years of experience in providing valuation and related services for merger and acquisition, financial reporting and tax planning purposes. He has expertise in the valuation of business enterprises, equity interests, intangible assets and derivative securities.
Much of his work has been for financial reporting purposes; however, he has also performed tax-related assignments such as IRC §338, IRC §409A, international reorganizations, foreign interest expense allocation, IRC §382 and the valuation of closely held securities. The purposes of these valuations and financial advisory services include, in part, purchase price allocations, fresh start accounting, goodwill and asset impairment, mergers and acquisitions, divestitures, financing, strategic planning, shareholder buy/sell agreements, corporate restructuring, dispute resolution, and other tax and financial reporting considerations.
Bill has gained expertise across a broad array of industries, including consumer products. He also has experience in other industries such as technology, media and entertainment, financial services, aerospace and defense, agriculture, energy, life sciences, business services, and transportation and logistics.
Bill joined Kroll in conjunction with the acquisition of American Appraisal in 2015. Before that, he was a senior manager in the Transaction Advisory Services group of Ernst & Young, and before that, he was an analyst within a boutique investment banking firm.
Bill holds a B.S. in finance from Santa Clara University. He also holds the Chartered Financial Analyst (CFA) designation. He is a member of the CFA Institute, the CFA Society of San Francisco and the American Society of Appraisers. Bill has completed the exam requirements to be Certified in Entity and Intangible Valuations (CEIV).
---
Valuation Advisory Services
Valuation Advisory Services
Our valuation experts provide valuation services for financial reporting, tax, investment and risk management purposes.
Valuation Services
Valuation Services
When companies require an objective and independent assessment of value, they look to Kroll.
Return to top