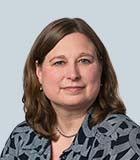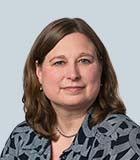 Victoria Richards
Senior Director, Testifying Expert
Victoria Richards is a senior director in the London office, where she works within the Expert Services practice. She has specialized in forensic accounting and investigations since 2004.
Victoria has experience of a wide range of civil and criminal matters, including commercial litigation, international arbitration, professional indemnity claims, loss of profit claims, contractual disputes, business valuations and fraud investigations. She was recently appointed expert witness in a matter before the UK High Court.

Victoria has worked extensively in Africa, having worked on cases in Djibouti, Uganda, Kenya, Ghana, Guinea, Ivory Coast, Senegal, Morocco and Tunisia. She also has experience in several sectors including transport, oil and gas, retail and property. Previous matters include a completion accounts dispute concerning a downstream oil business operating in 15 African countries, identifying accounting errors with a value in excess of US$70 million and a forensic audit of an African infrastructure project arising from allegations of fraud, corruption and breaches of contractual agreements between joint venture partners.

She was previously a senior investigator at the Serious Fraud Office where she worked on a range of cases involving false accounting, boiler room fraud, Ponzi schemes, market abuse and insider dealing.

Victoria is a Fellow of the Institute of Chartered Accountants in England and Wales and is fluent in French, German and Polish.
---
Expert Services
Expert Services
Independent expert analysis, testimony, advice and investigations for complex disputes and projects.
Investigations and Disputes
Investigations and Disputes
World-wide expert services and tech-enabled advisory through all stages of diligence, forensic investigation, litigation, disputes and testimony.
Return to top