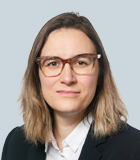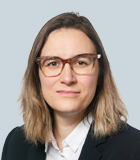 Veronique Foulon
Associate Managing Director
Veronique Foulon is an associate managing director in the Compliance Risk and Diligence practice, based in London.
Veronique leverages more than 10 years of investigation and due diligence experience in assisting first-tier banks, wealth and asset managers, telecommunications, logistics and hospitality sector clients with third-party money laundering, corruption and ESG risk management through the provision of ad hoc advisory solutions and integrity due diligence. Her notable clients include a variety of FTSE 100 companies and law firms.
Prior to joining Kroll, Veronique served as an independent senior advisor and coordinated complex investigations for financial services and corporate clients. Before that, she held the title of senior analyst at a London-based boutique intelligence firm after heading market research at a digital media startup company, later privately acquired by a leading publishing group in the financial services and legal sector.
Veronique has led hundreds of pre-transactions enhanced integrity due diligence, as well as fraud and litigation support investigations on subjects as varied as political dynasties' corruption in Central Asia. She has also headed projects on regime changes and industrial investments in West Africa; money-laundering and diplomatic influence in offshore jurisdictions in Europe and the Caribbean; sanction circumvention in the Middle East and Asia Pacific through international networks and offshore jurisdictions schemes; UBO identification and sanction exposure. She has also guided law firms in the preparation of dossiers for submission to the UK Serious Fraud Office (SFO) in relation to fraud and embezzlement cases. Veronique has worked extensively with leading aerospace, shipping, engineering, commodities and manufacturing clients in Foreign Corrupt Practices Act (FCPA) investigations, due diligence, commercial arbitration and asset traces.
Veronique's expertise has been featured in an article in AGEFI, where she was quoted as a subject matter expert. She has contributed significantly to various reports and thought leadership pieces as part of Kroll's 2021 and 2022 Anti-Bribery and Corruption Benchmarking Report.
Veronique holds an M.Sc. in European Studies from the London School of Economics. She also completed an M.Phil. in classics and monetary history and an M.A. in classics and Greek archaeology. She is a native French speaker and is fluent in English. She is also proficient for the research and analysis of information in German, Greek, Italian and Russian.
---
2023 Fraud and Financial Crime Report
Kroll analyzed global data from 400 senior leaders across three continents to gain insights into the current financial crime landscape and learn how technology might stop the threat of economic, crypto and ESG crimes.
Key findings from the report include:
69% of global respondents expect financial crime risks to increase over the next 12 months.
More than two-thirds of respondents plan to invest in technology to tackle the expected increase in financial crime.
More than half cite evolving technologies, digital currencies, data privacy and geopolitical tension as challenges posed to government in fighting financial crime.
91% of respondents report using fraud monitoring tools to stay ahead of risk.
Return to top