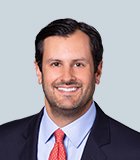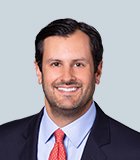 Trevor Tuminski
Managing Director
Trevor Tuminski is a managing director on the Growth Team, based in New York. Trevor leverages more than 20 years of experience working in senior roles advising alternative and traditional asset managers.
In his role, Trevor is responsible for business development and building client relationships with a focus on U.S. private funds, hedge funds and family offices.
Prior to joining Kroll, Trevor was a partner at Weeden Investors LP which owned four subsidiaries focused on institutional trading, technology and asset management. He held the title of managing director of institutional sales in the prime brokerage business. He also served as head of capital introductions where he provided consulting services to institutional clients seeking to raise capital from Limited Partners (LPs) including family offices, funds, pensions and endowments.
Earlier in his career, Trevor was a senior vice president at Marwood Group. Marwood provides proprietary research and advisory services to institutional clients including hedge funds, private equity funds, lenders and banks. He was one of the earliest employees to join Marwood's institutional research team, and over the course of 10 years he focused on originating new relationships and growing the business.
Trevor holds a B.A. from the University of Maryland.
---
Return to top