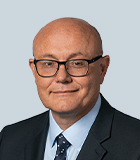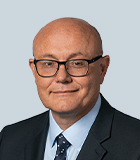 Trevor Horwitz
Managing Director
Trevor Horwitz is a managing director in the Data Insights and Forensics practice, based in London.
Trevor leverages more than 25 years of experience supporting clients to address data and strategic risks associated with pre-emptive and reactive litigation, disputes and regulatory review. Trevor is a s data risk and compliance management specialist focused on information risk management, forensic analytics, data privacy and litigation advisory. His extensive expertise and understanding around unstructured and structured data analytic technologies convergence reduces risk and provides efficient, effective and meaningful insight for Kroll's clients.
Prior to joining Kroll, Trevor served as a partner and UK Discovery lead within EY's UK Forensic & Integrity Services practice, of which he was a member of for 20 years. Additionally, Trevor held roles at various global consulting firms, focusing on helping his clients navigate forensic data risk challenges and on building and developing solutions and services to meet their current and future strategic challenges and opportunities.
Trevor has extensive global experience across all areas of complex litigation that relate to the extracting and interpreting actionable insights from structured and unstructured data. He supports and advises clients dealing with matters across a wide range of issues including compliance, remediation, regulatory, financial crime and cross border investigative data challenges.
Trevor has worked with businesses to develop sound strategic information management policies and practices, taking into consideration the growing impact of digital transformation and disruption on business activities.
Trevor's client engagements have included leading a data-driven investigation into foreign exchange manipulation allegations at a global financial services organization, leading an investigation involving alleged $300 million fraudulent activity in the oil and gas industry, assisting a global consumer products organization in assessing and improving their information governance culture and records risk management processes and procedures. Additionally, Trevor has assisted a global financial services organization to conduct mortgage products data readiness analysis exercise reviewing the quality and maturity of structured and unstructured data held by the organization. He led the provision of IT forensic support and litigation advisory management to a government department involved in, which at that time was the largest civil IT contract dispute in the UK.
Trevor has acted as an expert witness with respect to computer forensic and litigation advisory issues in civil proceedings in England, Wales, Australia and Singapore and has regularly presented at conferences on litigation advisory, analytics and information governance.
Trevor is a founding member of the Sedona Conference's International Electronic Information, Discovery and Disclosure working group (International Electronic Information Management, Discovery, and Disclosure WG6).
---
Data Insights and Forensics
Data Insights and Forensics
We are the leading advisors to organizations, providing expertise and solutions to address complex risks and challenges involving technology and data. We advise clients with services to address risks in disputes, investigations and regulatory compliance.
Return to top