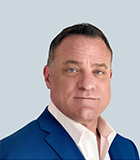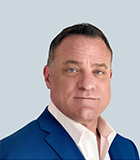 Trent Livingston
Senior Director
Trent Livingston is a senior director in the Data Insights and Forensics practice, based in Dallas. Trent leverages over 20 years of information technology experience. He provides expert witness and data analytics to the legal community, as well as information governance, processing, intellectual property and technology advisory consulting.
Prior to joining Kroll, Trent served as a CTO at CloudNine after it acquired ESI Analyst where he was the CEO. Leveraging his data-first approach, he founded the revolutionary eDiscovery timelining platform at ESI Analyst. He has also held roles of managing director and director across multiple software and consulting organizations.
Trent's industry experience spans programming and development across multiple cloud-based web technologies, structured data analytics, technical project management, information governance, intellectual property, and complex data discovery and analysis. He has testified at both the Federal and State judicial levels surrounding data analytics involving theft of trade secrets, data breach and software development.
Trent is an accomplished industry speaker and trainer; he provides continuing legal education to attorneys. He has presented at eDiscovery-focused conferences such as The Master's Conference and ALM Global's LegalWeek. His thought leadership has been published in Metropolitan Corporate Counsel, The Data Security and Privacy Law Journal and The New Jersey Law Journal. Trent has also been interviewed by various trade publications and syndicated legal networks, and he has appeared on podcasts as well as being featured in several online legal blogs.
Trent is an Associate of Applied Science, Information Technology Management from Kaplan University. He is also a certified Cisco Systems Network Associate from Bellevue Community College.
---
Data Insights and Forensics
Data Insights and Forensics
We are the leading advisors to organizations, providing expertise and solutions to address complex risks and challenges involving technology and data. We advise clients with services to address risks in disputes, investigations and regulatory compliance.
Technology Expert Services
Technology Expert Services
Our team has decades of experience serving as independent advisors, and our client-focused approach and deep technical expertise allows us to work across a spectrum of technologies, industries and data issues.
Return to top