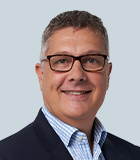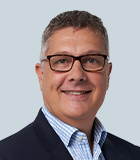 Torsten Duwenhorst
Regional Managing Director
Torsten Duwenhorst is Regional Managing Director in Kroll's Data Insights and Forensics practice, based in Singapore.
Torsten leverages over 20 years of data analytics and legal technology consulting experience assisting corporate clients and law firms on large-scale cross-border matters in Asia Pacific and Europe.
Leveraging cutting-edge solutions with a pragmatic approach, Torsten typically helps clients around data privacy issues, the identification and collection of financial data sources, compliance regulations and related responses to fraud, anti-bribery and corruption, and regulatory inquires.
Prior to joining Kroll, Torsten was a Big Four partner in Hong Kong and Zurich responsible for local and regional IT forensics projects, including projects related to IP theft, fraud and anti-bribery and corruption matters.
Torsten further led numerous litigation support projects in Asia Pacific in relation to FCPA investigations and responses to regulatory inquiries for SIBOR. During his time in Europe, Torsten led litigation support and data analytics teams for special audits into banks headquartered in Europe. He led large cross-border IP damages claim projects for pharmaceutical and life sciences companies as well as responses to regulators with regards to know your customer (KYC) and anti-money laundering (AML) review and remediation projects for financial transaction services companies in the fintech space in the UK.
Torsten holds a B.A. (Honors) in international management and Chinese studies from the University of Applied Sciences in Bremen. He also holds a Diploma of Chinese Language from Beijing Normal University. He is fluent in German and English, and he has professional proficiency in Mandarin Chinese.
---
Data Insights and Forensics
Data Insights and Forensics
We are the leading advisors to organizations, providing expertise and solutions to address complex risks and challenges involving technology and data. We advise clients with services to address risks in disputes, investigations and regulatory compliance.
Forensic Investigations and Intelligence
Forensic Investigations and Intelligence
Kroll's forensic investigations and intelligence team delivers actionable data and insights to help clients across the world make critical decisions and mitigate risk.
Alternative Asset Advisory
Alternative Asset Advisory
Transparent valuations of illiquid investments and complex securities and liquidity solutions through secondary market transactions.
Return to top