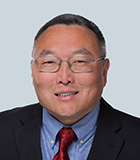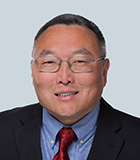 Tony Breidenbach
Director
Tony Breidenbach is a director in the Data Insights and Forensics practice, based in Chicago. Tony leverages more than 13 years of experience in assisting technology and pharma clients with Contract Lifecycle Management administration; data migration; and contract drafting, redlining and negotiation.
Prior to joining Kroll, Tony served as Vice President at Integreon Managed Solutions. Before that, he held the title of Associate Attorney at a Wisconsin-based law firm.
Previously, Tony has also managed a global team of over 70 associates providing contract drafting and administration services to a large tech company. This team won the 2013 IACCM Award for Outstanding Service Provider. In that role, he was responsible for implementing services teams in five delivery centers (Fargo, Bristol, Mumbai, Manila and Charlotte) while developing meaningful quality control, reporting and continuous improvement processes. He has also managed numerous contract-related engagements with other Fortune 500 companies, including abstraction, review, negotiation and metadata clean-up projects.
Tony holds a B.A. in Political Science from Knox College and a J.D. from the University of Wisconsin. He is also involved in the Knights of Columbus, a fraternal organization, and serves on the board of a local home-schooling organization called the Aquinas Catholic Educators.
---
Data Insights and Forensics
Data Insights and Forensics
We are the leading advisors to organizations, providing expertise and solutions to address complex risks and challenges involving technology and data. We advise clients with services to address risks in disputes, investigations and regulatory compliance.
Return to top