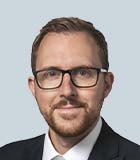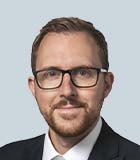 Tom Hollobone
Managing Director
Tom Hollobone is a managing director in the Compliance, Risk and Diligence practice, based in the London office. In this role, he advises clients and oversees the EMEA research and operations team. He also works closely with Kroll's investigation, transaction advisory and cyber security teams. He leverages over 16 years of experience in due diligence, corporate transaction due diligence, third party and vendor screening, business intelligence and C-suite pre-employment screening. He has expertise in anti-bribery compliance, the Foreign Corrupt Practices Act (FCPA) and the UK Bribery Act.
Tom specializes in advising and executing pre-transactional due diligence on targets in various sectors and industries, with a focus on the renewable energy industry and ethical investing. He also has extensive experience implementing third-party screening programs and assisting large multinational companies in setting up and maintaining robust anti-bribery procedures. He also manages senior-level pre-employment screening for all clients across EMEA, having handled such work for over 16 years, in strict compliance with EU data protection and privacy legislation.
Tom has worked on diverse projects in his career, which include assisting a FTSE 100 corporate to risk segment a large vendor population and implement a screening solution to comply with the UK Bribery Act. He also helped several FTSE 100 financial institutions comply with the know your customer and other anti-money laundering regulations. He has also provided pre-transactional due diligence advice and support to a Japanese PE firm acquiring a global renewable energy producer.
Additionally, Tom has devised research strategies and processes for a Danish corporate to help identify the ultimate beneficial owners of several high-risk third parties. He has also structured and managed a comprehensive fund manager screening program for a large investment bank. Tom has also performed in-depth pre-transactional due diligence for a financial institution on an oil and gas major based in Nigeria.
Tom has authored the following articles for Kroll: "Managing Regulatory and Reputational Risk in M&A Transactions" and "Increasing Focus on Beneficial Ownership: How to Evolve Your Compliance Program." He has also written an article titled, "The Best Line of Defence; An Effective Anti-Corruption and Bribery Programme is Vital to Protect a Company's Reputation," for The Governance Institute.
---
Return to top