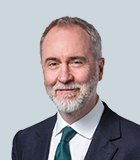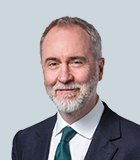 Tom Everett Heath
Global Head of Forensic Investigations and Intelligence
Tom is the Global Head of Forensic Investigations and Intelligence at Kroll. Tom joined Kroll as a director in early 2005.
His personal casework is primarily in the Middle East, where his work has focused for the last 20 years (including seven years living in the region), addressing political, economic, and business issues. With Kroll's regional office in Dubai, which Tom established in 2006, he advises government agencies, financial institutions, corporations, multinationals, and law firms on regional and global challenges, risks, and opportunities.

Tom has helped clients identify, understand, and manage the risks involved in mergers and acquisitions, corporate finance transactions, and new market entry. He and his team support clients' management of disputes, sanctions breaches, asset recoveries, counterparty exposure, reputational liabilities, political risk, capital market opportunities, and internal fraud and corruption investigations.

He was previously Editor of the Middle East Economic Digest, the region's premier weekly business magazine, where he worked for seven years. His reporting focused on political developments in the Gulf and the pan-regional financial services sector. RoutledgeCurzon published his book, "Central Asia: Aspects of Transition", in April 2003.
Education, Certifications and Recognition
M.A. in Middle East & Central Asia Area Studies from the School of Oriental and African Studies, University of London.
B.A. (Hons), History, Cambridge University.
---
Forensic Investigations and Intelligence
Forensic Investigations and Intelligence
Kroll's forensic investigations and intelligence team delivers actionable data and insights to help clients across the world make critical decisions and mitigate risk.
Comprehensive Due Diligence Solution
Comprehensive Due Diligence Solution
Our Comprehensive Due Diligence solution helps clients minimize risks and make the most informed business decisions. We support in the areas of tax, compliance and regulatory, ESG, operations/strategy, M&A, financial and accounting, investigations, disputes and cyber/IT risk.
Return to top