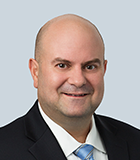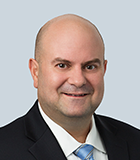 Tom Bock
Managing Director
Tom Bock is a Managing Director in the Forensic Investigations and Intelligence practice, based in New York. Tom brings more than 25 years of global experience assisting multinational financial institutions as well as a wide array of clients in fintech, gaming and other financial services, meet their most complex anti-money laundering (AML), sanctions, regulatory compliance, fraud and risk management challenges.
Prior to joining Kroll, Tom was a Senior Managing Director and the Global Leader of J.S. Held's Financial Crimes Risk Management practice. Before that, he founded and led the global Financial Crimes Risk Management practice at K2 Integrity. In this role, he served as an independent consultant to four separate, global financial institutions as part of their settlements of AML and Office of Foreign Assets Control (OFAC) enforcement actions brought by the Federal Reserve Bank of New York and the New York State Department of Financial Services.
During his career, Tom has also held senior positions at CIT Group LLC and Daylight Forensic & Advisory LLC, and he has spent nine years at KPMG, where he led numerous AML engagements. His areas of expertise include ensuring compliance with the Bank Secrecy Act (BSA), know your customer (KYC) regulations and OFAC sanctions and transaction monitoring.
Tom is a graduate of Utica University, where he earned an M.S. in economic crime management. He also holds a B.S. in computer information systems and finance from Manhattan College.
---
Forensic Investigations and Intelligence
Forensic Investigations and Intelligence
Kroll's forensic investigations and intelligence team delivers actionable data and insights to help clients across the world make critical decisions and mitigate risk.
Investigations and Disputes
Investigations and Disputes
World-wide expert services and tech-enabled advisory through all stages of diligence, forensic investigation, litigation, disputes and testimony.
Financial Crime Prevention
Financial Crime Prevention
Financial crime risk has again risen to the top of the regulatory agenda, and remains one of the most immediate risks for many firms, with criminals constantly seeking new ways to circumvent protective controls.
Return to top