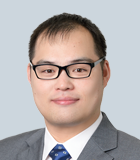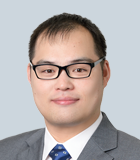 Tetsuhiro Maeda
Vice President, Japan Desk
Tetsuhiro Maeda is Vice President – Japan Desk in Kroll's Forensic Investigations and Intelligence practice, based in Indonesia.
Tetsuhiro has extensive experience in business development with Japanese companies in Indonesia. He has deep knowledge of Indonesian accounting requirements which will be an asset in understanding client needs and matching them to the right solutions, helping clients make informed decisions.
Prior to joining Kroll, Tetsuhiro worked on the Japan desk of BDO Indonesia, the fifth largest accounting firm both globally and in Indonesia. His role was business development and supporting its professional team, as an intermediary between Japanese clients and the internal cross function teams. With his positive and strategic marketing approaches, he contributed to the company, establishing extended networks in Japanese client markets. Before BDO Indonesia, he spent time in a trading company handling Japanese food products in Indonesia.
He has participated in several seminars/workshops both in Indonesia and Japan and has spoken on topics related to the Indonesian accounting system helping Japanese clients operating in Indonesia by providing valuable insights in navigating the local requirements. Tetsuhiro has also assisted in statutory audit and several advisory services in Indonesia.
Tetsuhiro holds a Bachelor of Arts degree from Kanazawa Gakuin University and Bachelor of Business Administration degree from Business Breakthrough University. He is also a certified public accountant licensed by the Washington State Board of Accountancy.
---
Forensic Investigations and Intelligence
Forensic Investigations and Intelligence
Kroll's forensic investigations and intelligence team delivers actionable data and insights to help clients across the world make critical decisions and mitigate risk.
Financial Investigations
Financial Investigations
Global, efficient investigations into allegations of fraud, bribery, corruption and money laundering.
Political Risk Analysis
Political Risk Analysis
Helping companies analyze and mitigate political risk in the countries where they operate.
Return to top