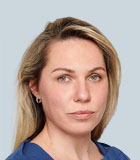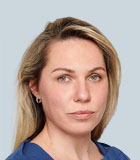 Tanya Dolgovsky
Senior Director
Tanya is a senior director in Kroll's Data Insights and Forensics practice and located in the firm's Chicago office. With over 12 years of experience, Tanya is an expert in implementing technology solutions for legal departments.
Tanya specializes in areas of matter management, contract management, eBilling, training and business process optimization and automation. She has a successful track record of implementing technology systems for corporate legal departments ranging from five to over 1,000 users. Having worked for large corporations and legal technology vendors, Tanya adds a unique perspective to the process of selecting or creating the right solution.

In addition to being a skilled manager of resources and budgets, Tanya has extensive technical expertise. She has designed and executed numerous interfaces to streamline invoice handling and document management. She has automated business processes and reporting, as well as managed data migration.

Tanya holds an MBA in Information Systems and Operations Management from Baylor University and Bachelor of Science in Computer Science from Southern Illinois University.
---
Data Insights and Forensics
Data Insights and Forensics
We are the leading advisors to organizations, providing expertise and solutions to address complex risks and challenges involving technology and data. We advise clients with services to address risks in disputes, investigations and regulatory compliance.
Legal Management Consulting
Legal Management Consulting
Improve business performance and organizational effectiveness with Kroll LMC experts.
Investigations and Disputes
Investigations and Disputes
World-wide expert services and tech-enabled advisory through all stages of diligence, forensic investigation, litigation, disputes and testimony.
Intellectual Property Advisory Services
Intellectual Property Advisory Services
Leading provider of IP-related strategic advisory services to allow companies, attorneys and investors to grow, protect and maximize their IP assets.
Legal Operations
Legal Operations
Kroll helps clients enhance the value of their legal department through cost containment, legal work product and vendor management.
Managed Services
Managed Services
Processes and strategies to optimize information produced through M&A, divestures and integration.
Return to top