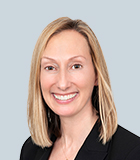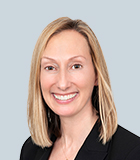 Susan Riskin
Chief Human Resource Officer, Business Services
Susan Riskin is a managing director and chief Human resource officer, Business Services, based in New York
With more than 15 years of human resources experience, Susan has expertise in the design and execution of talent strategy directly impacting company performance and business growth. In her current role, Susan serves as a member of and partners with the executive leadership team to attract, develop and retain the company's talent.
Prior to joining Kroll, Susan led the human resources and talent acquisition teams at Bitly, a Software-as-a-Service (SaaS) link management platform. She has previously led human resources teams at Gilt Groupe and Bain & Company. She started her career as a teacher before moving into the field of human resources.
Susan holds an M.A. in education from Tufts University and a B.A. in psychology from Lehigh University.
---
Return to top