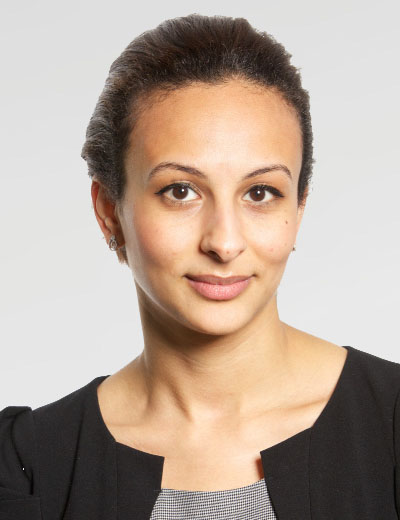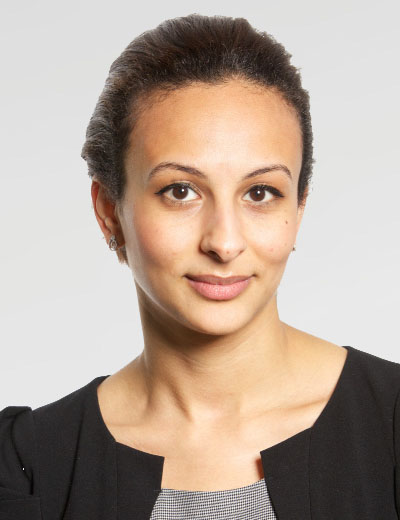 Sultana El-Sayed
Managing Director
Sultana El-Sayed is a managing director in the Forensic Investigations and Intelligence practice of Kroll, based in the Riyadh office, and manages Kroll's Saudi business. Sultana specialises in complex business intelligence and internal investigation assignments in the Middle East.
Sultana was previously based in Kroll's regional hub offices in London and Dubai, where she worked on projects across the investment life cycle; including competitor intelligence; pre-investment due diligence; reputation management; asset tracing assignments; and internal investigations. Prior to joining Kroll, she worked at Grant Thornton International and Barclays Capital, where she conducted strategic research projects for management teams seeking growth and market entry opportunities in the Gulf Cooperation Council and the broader Middle East.
Professional Experience
Sultana works with a broad range of clients in the Middle East such as government agencies; regulators; financial institutions; corporates; family offices; and investment firms.
In recent years, her personal casework has focused on Saudi Arabia. She has conducted internal investigations on behalf of local clients wanting to investigate and remediate fraud, corruption and misstatement issues, and helped foreign investors manage risks across the investment cycle by helping them identify, understand and manage new market entry and merger and acquisitions' risks.
Specific assignments include:
An investigation on behalf of a Gulf-based Ministry of Finance into the financial and commercial management of a seven-year agency agreement awarded to a local third party.
An investigation into issues that led to the financial mismanagement of a listed telecommunications company, on behalf of the Saudi CMA.
An internal investigation at a listed Saudi petrochemical company in relation to a SAR 600 million CAPEX investment project.
An investigation on behalf of Saudi private equity firm which had been misled regarding the financial standing of an asset in its portfolio.
The misappropriation of funds by a former advisor on behalf of a Saudi family office.
Allegations of supplier fraud and employee wrongdoing at a Saudi government-owned entity.
Internal investigations at GCC banks, with a focus on credit fraud and non-performing loans.
A forensic accounting review of a Middle Eastern consumer goods manufacturer.
Market entry and risk analysis in Latin America on behalf of an online retail platform.
Managed a client's reputational issues in anticipation of the listing of a DRC mining asset on the London Stock Exchange.
Education and Certifications
Sultana received an MSc in International Management for the Middle East and North Africa from the School of Oriental and African Studies and a B.A. with Honors in Classics from the University of Bristol.
---
El-Sayed
/en/our-team/sultana-el-sayed
/-/media/assets/images/headshots/directors/sultana-el-sayed.jpg
people
{01699FB1-A280-41EA-B450-4639512275D3}
{55013783-9455-4D36-882A-1D17F8D58889}
{C3CDFD67-9703-400A-B17E-118CE9D7E4AB}
{047C49DE-F44A-4E06-9DE8-782E565F291A}
{C6E677F2-B5B4-485D-AA0E-9FBAA922A793}
{DE563436-603A-4189-95C9-694668C73511}
{8F72293A-8F2E-4A71-919B-6F70C96E9322}
{C811D92E-614C-417A-AF4F-EB80E516C701}
{123DA9E3-C43A-43ED-9B32-F3E6E92EC400}
{0517A987-4628-4F79-BEB4-894DB6FBF8BA}
{642ACBF7-B15D-49F5-8329-30430921EB04}
{70E25357-B690-49B8-948F-958DAD26DCD4}