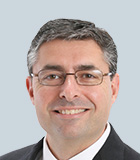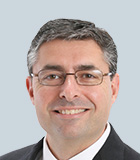 Steven A. Lenzi is a director in the Chicago office and part of the Fixed Asset Advisory Services practice. He leverages more than 20 years of valuation experience.
Prior to joining Kroll, Steven served as a field manager at Industrial Appraisal Company. Steven has valued numerous churches and cathedrals from the 19th and 20th centuries and presently serves as the primary member of church appraisal reviewers to ensure accurate, consistent, and quality valuations.
Steven's expertise includes fixed and movable assets, land improvements and buildings for insurance purposes. He has appraised and assessed the value for a range of corporate and governmental entities, including cities, school districts and churches.
He has assisted clients in the insurance service of more than 200 religious organizations located in Florida, California, New York, Texas, Oregon, Chicago, and other regions of the United States.
Steven received a B.A. in accounting from Thiel College. He is an accredited senior appraiser with the American Society of Appraisers. He also adheres to the Uniform Standards of Professional Appraisal Practice (USPAP) established by the Equipment Appraisers Association of North America.
---
Return to top