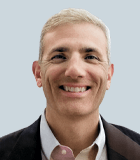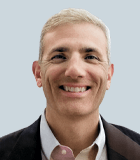 Steve Scarince
Associate Managing Director
Steve Scarince is an associate managing director in Kroll's Cyber Risk practice, based in the Los Angeles office. Steve joined Kroll after serving for more than 20 years in several prominent roles with the United States Secret Service. In addition to his experience serving a near-five year assignment in the Presidential Protective Division, Steve has significant expertise in crisis management, intelligence, and personal and physical security. Additionally, he is an authority in fraud investigations and cyber-related attacks on financial and payment systems, and has often served as an expert witness in court proceedings.
In his ultimate role with the USSS as Assistant to the Special Agent in Charge of the Los Angeles Field Office, Steve supervised the Los Angeles Electronic Crimes Task Force (ECTF) responsible for fraud and cyber investigations, to include network intrusions, malware, theft of personally identifying information and fraud. Prior to this, Steve had founded the Los Angeles Fraud Task Force (LAFTF), which investigated complex organized crime and organized criminal groups that targeted financial institutions. The task force is nationally recognized for its subject matter expertise in payment card skimming and continues to provide assistance to other USSS offices, state and local law enforcement, and private industry, particularly in the petroleum, retail and financial services sectors.

From 2004-2006, Steve was assigned to the Office of Administration in Washington, D.C., where as Head of the Logistics Resource Center he managed mission critical travel for 7,000 employees. Steve served in the Presidential Protective Division from 1999-2004, during which time he acted as the Lead Advance agent for numerous presidential trips, both foreign and domestic. Steve also held the role of Whip responsible for the president's protection while at the White House. Steve joined the USSS in 1995 in the Washington Field Office investigating and solving financial crimes, including bank fraud, identity theft and West African fraud schemes. He also conducted more than 75 foreign dignitary and presidential protection advances, securing venues, hotels and transportation routes.
Selected Media Appearances and Speaking Engagements
Steve has provided written, televised and radio interviews to ABC, NBC, CNN, NPR, AP and Krebs on Security. He has also served as the keynote speaker for Fortune 100 petroleum conferences from 2012-2017.
Education and Certifications
B.A., International Relations, University of Minnesota

Certified Information Security Manager (CISM)
Affiliations and Memberships
International Association of Financial Crime Investigators (IAFCI)
Los Angeles Organized Retail Crime Association, Law Enforcement Co-Chair
---
Cyber Risk
Cyber Risk
Incident response, digital forensics, breach notification, managed detection services, penetration testing, cyber assessments and advisory.
Return to top