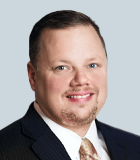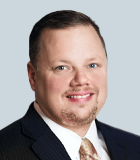 Stephen Kopeck
Managing Director
Stephen Kopeck is a managing director with Kroll's Cyber Risk practice, based in Colorado. Over a career spanning both law enforcement as a Special Agent with the U.S. Secret Service and a cyber leader in private industry, Steve has developed extensive expertise in cyber investigations, specializing in forensics and incident response.
He has skillfully handled a wide variety of complex cyber investigations and works with clients across multiple industry segments to successfully formulate cyber-defense as well as mitigation strategies.
Prior to joining Kroll, Steve was a team lead with Verizon's Research, Investigations, Solutions, Knowledge (RISK) division, where he managed a team of highly skilled cyber and computer forensics professionals providing data breach and cyber incident response services throughout the entire incident response process to companies across the United States.

Steve transitioned to private industry after serving for 10 years as a Special Agent with the U.S. Secret Service (USSS), where he was progressively assigned with increasing levels of responsibility, ultimately serving with the agency's Cyber Intelligence Section and being named Liaison to the U.S. Computer Emergency Readiness Team (US-CERT) at the U.S. Department of Homeland Security. In this role from 2010 to 2012, he coordinated criminal investigative and operational efforts, bringing together resources from USSS and US-CERT. Steve joined USSS in 2002 as a Criminal Investigator/ Forensic Analyst with the Electronic Crimes Task Force (ECTF), based in the Washington Field Office. From 2008 to 2010, Steve served as a Criminal Investigator and Computer Forensic Program Coordinator, where in addition to focusing on computer forensic and investigative response issues, he supported USSS National Cyber Response Teams and coordinated basic and advanced computer forensics training for over 160 USSS agents. Steve began his law enforcement career as an Officer with the Fairfax County, Va., Police Department.
Education and Certifications
B.S., Computer Information Systems, Marymount University
B.A., Criminal Justice, Marymount University
---
Cyber Risk
Cyber Risk
Incident response, digital forensics, breach notification, managed detection services, penetration testing, cyber assessments and advisory.
Return to top