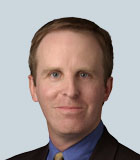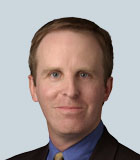 Stephen Desmond is a director in the Boston office and part of the Valuation Advisory Services business unit. He has more than 15 years of experience in corporate finance, accounting and business and asset valuation, concentrating on valuing total invested capital and intangible assets for both tax and financial reporting purposes.
Stephen's areas of expertise include financial analysis, financial statement reporting and purchase price allocations, tax reorganizations, pricing of acquisition candidates and corporate finance consulting. Stephen has extensive experience analyzing or valuing intangible assets of technology (software, sensors and semiconductor equipment) and industrial companies (aerospace and defense, alternative energy and manufacturing) pre- and post transaction in accordance with ASC 805; net assets of companies in connection with goodwill impairment testing under ASC 350; non-competition agreements for tax purposes; potential royalty fees to be earned from licensing of patent portfolios; equity (legal entity) valuations for tax reorganizations and business planning purposes; and debt capacity and interest rate assessment analyses for tax planning purposes.
Stephen joined Kroll (formerly Duff & Phelps) in conjunction with the merger of Standard & Poor's Corporate Value Consulting (CVC) with Duff & Phelps. Prior to the acquisition of CVC by Standard & Poor's, Stephen was a senior associate in the Financial Advisory Services practice of PricewaterhouseCoopers. Prior to obtaining his M.B.A., Stephen worked as a senior treasury analyst and internal auditor at Augat, Inc.
Stephen received his M.B.A. in finance and strategy from Cornell University's S.C. Johnson School of Management and his B.S. in accounting from Providence College. He also passed all parts of the Certified Public Accounting Examination.
---
Valuation
Valuation
Valuation of businesses, assets and alternative investments for financial reporting, tax and other purposes.
Valuation Services
Valuation Services
When companies require an objective and independent assessment of value, they look to Kroll.
Return to top