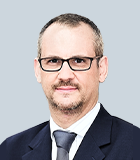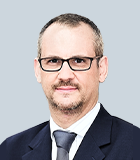 Stefano Demichelis
Managing Director
Stefano Demichelis is a managing director in the Forensic Investigations and Intelligence practice at Kroll, based in the Singapore office, and leads the Financial Investigation team for Southeast Asia. With over 14 years of experience in fraud investigations, Stefano advises clients on the prevention, detection, and investigation of frauds in various industries such as automotive, manufacturing, financial institutions, and government bodies.
Passionate about data analytics and fraud investigations, Stefano has created fraud detection tests and established data mining techniques to facilitate and conduct fraud investigations at various organizations.
Prior to joining Kroll, Stefano worked for TNT in the Netherlands as a Senior International Auditor before being appointed Audit Manager Investigations, responsible for carrying out fraud investigations on behalf of the Corporate Audit Department. Before that, Stefano spent two years at TRW Occupant Safety Systems Italy as a Financial Controller and three years as a Senior Auditor at Arthur Andersen Italy.
Professional Experience
Compliance Review
Assessed the transactions approved by an employee of a large financial institution suspected of being close to an organized crime syndicate. This included assessing compliance to know your customer (KYC), know your business (KYB), and customer due diligence (CDD) guidelines.
Managed investigations into credit card acquirers, internet payment service providers, and e-commerce merchants on behalf of a major credit card company.
Assisted a large financial institution in anti-money laundering (AML) related matters and remediation.
Following the financial collapse in 2008, Stefano worked on a number of assignments involving financial institutions based in Iceland, the United States, and Ireland.
Auditing
Stefano has extensive expertise in auditing manufacturing, transportation, and services companies, and supporting due diligences cases. He has also conducted a number of investigations on behalf of TNT as Audit Manager Investigations in Europe, the Middle East, South America, and Asia.
Financial Review
Stefano has been involved in financial control and reporting, variance analysis, and budgeting.
Financial Misrepresentation
Identified and subsequently investigated financial misrepresentation perpetrated by employees to hide diversion of funds and ongoing concerns.
Supported a client during a due diligence process which resulted in the identification of incorrect deconsolidation of a loss-making entity.
Fraud Investigation
Stefano has a wide range of fraud investigation experience, including investigating frauds in the construction and automotive industries, and Nigerian scams.
Investigated payroll fraud perpetrated by a supervisor that resulted in a loss of €3.5 million.
Investigated the identity theft of a hedge fund owner who lost £800,000 to unknown parties.
Implemented automated tests in a hotel chain for the identification of credit card fraud perpetrated by front desk employees.
Internal Investigation
Conducted complex internal investigations including:
Identified and carried out an investigation into conflicts of interest of a client's managing director who diverted construction business to his own companies.
Investigated a regional managing director accused of selling his company's products on the black market.
Carried out the review of procedures of a major Middle Eastern airline that resulted in a number of subsequent investigations of wrongdoings perpetrated by employees and suppliers.
FCPA Misconduct
Co-managed an investigation on behalf of StatoilHydro ASA into the dealings between Norsk-Hydro and consultants across the world for potential breach of FCPA rules, prior to the acquisition by Statoil of Norsk-Hydro's Oil and Gas business.
Data Analytics
Carried out data analytics tests and reviewed procedures at major corporations, including a Middle Eastern oil company.
Education and Certifications
B.A., Economics and Business Administration, University of Economics, Turin Italy
Accountancy Diploma, Istituto La Salle per Ragionieri e Geometri – Turin, Italy
Certified Forensics Interviewer
Certified Fraud Examiner
Languages
Italian – Fluent
English – Fluent
French – Fluent
---
Demichelis
/en/our-team/stefano-demichelis
/-/media/kroll/images/headshots/senior-advisors/stefano-demichelis.png
people
{01699FB1-A280-41EA-B450-4639512275D3}
{A1F59F33-F734-45CE-99C0-DB8D4257CC6E}
{55013783-9455-4D36-882A-1D17F8D58889}
{C3CDFD67-9703-400A-B17E-118CE9D7E4AB}
{047C49DE-F44A-4E06-9DE8-782E565F291A}
{C6E677F2-B5B4-485D-AA0E-9FBAA922A793}
{DE563436-603A-4189-95C9-694668C73511}
{C811D92E-614C-417A-AF4F-EB80E516C701}
{6B18A490-2227-426A-A1D0-3836822E90EB}