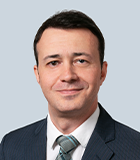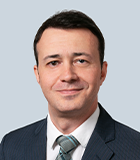 Serhat Abay
Director, Quantum Expert
Serhat Abay is a director in the Expert Services practice, based in London. Serhat is a civil engineer and a quantum expert with over 12 years of experience in construction and a wide range of projects, including highways, residential buildings, shopping malls, tunnels, airports, industrial complexes, and oil and gas projects in the UK, Europe, the Middle East, Africa, Asia and Australia.
Prior to joining Kroll, Serhat was a senior consultant at Blackrock Expert Services, which was acquired by Kroll in 2020. Before that, he worked as a chief estimator at TAV Construction. Serhat gained significant experience on commercial exercises and functions such as project appraisals, estimating, cost analysis, cost management, benchmarking, contract formation, tendering process and contract awards.
Serhat specializes in the quantum expert services. He has practiced forensic quantum analysis and assisted appointed quantum experts in preparation of the expert reports on quantum-related matters in large disputes both in litigation and arbitration.
Serhat holds a B.S. in civil engineering from Middle East Technical University. He is fluent in both English and Turkish, and he is intermediate in German.
---
Expert Services
Expert Services
Independent expert analysis, testimony, advice and investigations for complex disputes and projects.
Return to top