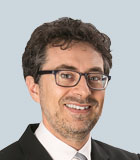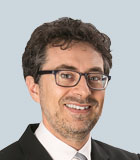 Savino Natalicchio
Managing Director
Savino is a managing director in the Real Estate Advisory Group, in Italy.
He is responsible for the special divisions department including the shopping center, hospitality, renewable energy and feasibility practices within Valuation Advisory Services.
Upon completion of a master's degree in Civil Engineering from Polytechnic University of Milan, he received a Ph.D. in technical urban planning from the same university.
He has over 16 years' experience in real estate valuation and town planning for a wide range of clients, including private equity firms, funds and banks and has conducted work in the U.S., Italy and throughout Europe. He has worked in the United States, the UK, Continental Europe and throughout Italy.
Since 2010 he has been a MRICS - Member of the Royal Institution of Chartered Surveyors, for which he is currently appointed by the board - he is leading the Italian national working group on the valuation of Shopping Centers.
Prior to joining REAG, he worked as a researcher at the Polytechnic University of Milan, performing advisory services, researches, lectures and publications.
---
Valuation
Valuation
Valuation of businesses, assets and alternative investments for financial reporting, tax and other purposes.
Real Estate Advisory Group
Real Estate Advisory Group
Leading provider of real estate valuation and consulting for investments and transactions
Return to top