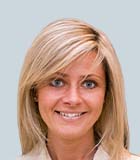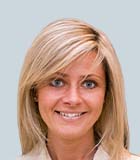 Sara Andreone is a director in the Fixed Asset Advisory Services practice in Turin. Since she joined Kroll (formerly Duff & Phelps) in 2000, she has managed and performed appraisals of various tangible fixed assets across multiple sectors.
Sara has been involved in all types of engagements, from single sites to multinational projects and is currently focused on business development for the North West region of Italy.
She holds a master's degree in management engineering from the Polytechnic University of Turin. She is also an accredited senior appraiser for the American Society of Appraisers (ASA), specializing in machinery and equipment.
---
Valuation
Valuation
Valuation of businesses, assets and alternative investments for financial reporting, tax and other purposes.
Fixed Asset Advisory Services
Fixed Asset Advisory Services
Kroll provides clients the transparency they need by identifying, managing, and valuing their fixed assets.
Return to top