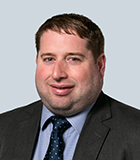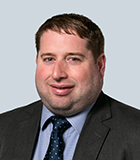 Sam Rank is a director and Head of the Middle Office team in the Agency and Trustee Services practice, based in London.
Sam has over 15 years of experience in financial services, including accountancy, banking, commercial lending and third-party loan closing.
In his current role, Sam manages a team of 20 members and is actively involved in all aspects of the day-to-day functions and future structure planning. He handles a variety of continuous improvement projects, focused on improving the team efficiency and aimed at superior service, delivery and execution.
Prior to joining Kroll, Sam started his career with BNP Paribas, where he worked in a number of different entities, including real estate and global telecoms. The roles entailed financial and management reporting. After 10 years at BNP and other financial services companies, Sam joined SS&C Technologies as an investment accountant in the Institutional Outsourcing team, working with loan investments for mostly insurance clients. After two years of working in this team, he entered a new role that covered loan administration, loan documentation and loan closing for several tier 1 banks and hedge funds and managing and working with offshore teams.
Sam holds an AAT certification from Havering College.
---
Business Services
Business Services
Streamline your complex administrative needs with Kroll.
Agency and Trustee Services
Agency and Trustee Services
Leading experience in syndicated, bi-lateral and direct lending transactions in the bond and loan markets.
Return to top