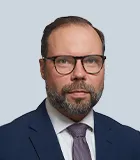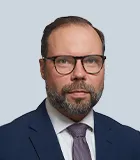 Rutger Meiberg is a director in the Amsterdam office and part of the Valuation Advisory Service business unit.
Rutger performed a wide range of engagements for a diverse client base, with a focus on the fast-moving consumer goods and health care industries, but also covering industrial products, technology, media and financial services.

Rutger joined Standard & Poor's Corporate Value Consulting, a legal predecessor of Kroll, in 2004. He has advised a broad range of international clients regarding business and equity valuations, asset and goodwill impairment tests, purchase price allocations, Employee Stock Option and financial instrument valuations and fairness opinions. In addition, he assisted clients with various other valuation topics, including cost of capital analyses, financial modeling and investment decision analysis.

He received his M.S. in finance and risk management from Groningen University in the Netherlands. He completed part of this program at the Aarhus Business School in Denmark. Rutger is a Chartered Financial Analyst (CFA) charterholder (2008, CFA Institute).
---
Valuation
Valuation
Valuation of businesses, assets and alternative investments for financial reporting, tax and other purposes.
Valuation Services
Valuation Services
When companies require an objective and independent assessment of value, they look to Kroll.
Return to top