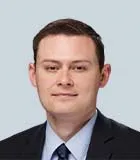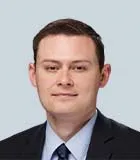 Russell Chapman
Managing Director
Russell Chapman is a managing director in the Valuation Advisory Services practice, based in San Francisco. He is also the part of the Technology Industry service at Kroll. He leverages more than 14 years of valuation and financial analysis experience.
Russell has extensive experience in advising and assisting clients within the technology industry with the application of Accounting Standards Codification (ASC) 820-Fair Value Measurements, ASC 805, Business Combinations and ASC 350-Goodwill and Other Intangibles. Additionally, he has experience assisting global companies with the preparation of purchase accounting pursuant to IFRS 3-Business Combinations.
Russell has completed numerous valuation and consulting projects for leading companies in the computer hardware, data storage, internet/e-commerce, clean technology, networking equipment, semiconductor, software and telecommunications industries. He has also been directly involved in performing over 20 significant technology industry business combination purchase price allocation engagements with transaction values ranging from $1 billion (bn) to $50 bn. Further, Russell has performed several notable private company stock valuations for clients that have completed the S-1 registration process.
He has presented at various valuation conferences and guest lectured for undergraduate and graduate classes several times.
Russell holds a master's degree in applied economics and finance and a B.A. in economics from the University of California, Santa Cruz. He is also an Accredited Senior Appraiser (ASA).
---
Valuation
Valuation
Valuation of businesses, assets and alternative investments for financial reporting, tax and other purposes.
Valuation Services
Valuation Services
When companies require an objective and independent assessment of value, they look to Kroll.
Return to top