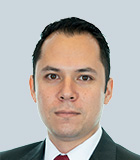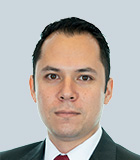 Ronir Correa is a director in the Fixed Asset Advisory Services practice, based in São Paulo.
Ronir leverages more than 10 years of consulting experience assisting clients with numerous valuations and asset management analyses for various purposes. His areas of expertise include fixed asset management, property insurance appraisal, fixed asset inventory and reconciliation, and machinery and equipment valuation. His experience spans diverse industries, which include chemical, steel, construction, mining, IT, telecommunications, and energy.
In his current role, Ronir focuses on fixed assets management and valuation. He provides strategic assets management services to clients within the energy and resources industry. These services include property valuation for insurance, acquisition, merger and demerger, periodic tariff review, and indemnity of electricity transmission and distribution. Ronir is currently working as a partner to ANEEL, the national agency of electrical energy, supervising the process of periodic tariff review of electricity distribution companies.
Prior to joining Kroll, Ronir served as a senior consultant in the Fixed Assets Management and Insurance Solutions practice at American Appraisals. Before this, he worked as a consultant in the Financial Advisory Services practice at Deloitte Touch Tohmatsu.
Ronir received a master's degree in electrical and electronics engineering from the Universidade de São Paulo. He holds an MBA in administration and another one in electric power business administration from Fundação Getúlio Vargas.
---
Return to top