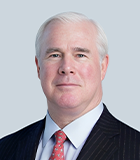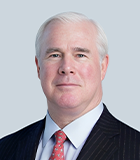 Ronald P. Holland
Managing Director, Private Capital Markets
Ronald P. Holland is a Managing Director in the Private Capital Markets practice in Kroll Digital Solutions and leads the sales team, based in New York.
Ron has over 25 years of sales and general management experience in the institutional securities, asset management and payments industries. His principal focus has been in building client-centric sales, relationship management and product development teams that achieve significant revenue generation and organizational impact.
Prior to joining Kroll, Ron served as Senior Vice President of Sales at Fexco, the leader in International Payments and FX Solutions. At Fexco, Ron was responsible for increasing partner and client adoption of Fexco's proprietary software for foreign exchange transaction execution and settlement. Before that, he held the title of Managing Director at Citi Mortgage, where he was responsible for building out a new retail distribution channel for mortgage origination. Ron has also held leadership positions at Morgan Stanley, Bloomberg LP and Corvil, delivering a variety of advanced solutions developed for trading and risk management.
Ron has been involved in a number of business development efforts from the ground up to commercial success in complex trading and risk operating environments. Legacy clients include a swath of institutional investors, asset managers, investment banks, payment companies, fintechs and other financial intermediaries where he has collaborated for developing progressive, technology-focused commercial differentiation.
Ron holds a BBA in finance from Iona University. At Iona, he was quite active in the rugby club as well as the Iona College Student Government Association, where he chaired the constitution and finance committees and was elected an academic senator. At his graduation commencement exercises, Ron was recognized with the Brother Arthur A. Loftus Award for Service to the Iona community.
---
Digital Technology Solutions
Digital Technology Solutions
Enriching our professional services, our integrated software platform helps clients discover, quantify and manage risk in the corporate and private capital market ecosystem.
Return to top