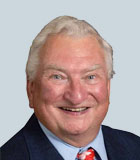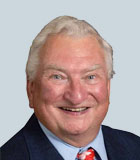 Roger Grabowski
Managing Director
Roger J. Grabowski is a managing director with Kroll and a fellow at the Kroll Institute. He's also an Accredited Senior Appraiser and Fellow (FASA) of the American Society of Appraisers (ASA) (their highest designation).
He was formerly Managing Director of the Standard & Poor's Corporate Value Consulting practice, a partner of PricewaterhouseCoopers LLP and one of its predecessor firms, Price Waterhouse (where he founded its U.S. Valuation Services practice and managed the real estate appraisal practice).
He has directed valuations of businesses, interests in businesses, intellectual property, intangible assets, real property and machinery and equipment. Roger has testified in court as an expert witness on matters of solvency, the value of closely held businesses and business interests, valuation and amortization of intangible assets and other valuation issues. His testimony in U.S. District Court was referenced in the U.S. Supreme Court opinion decided in his client's favor in the landmark Newark Morning Ledger case.
Roger is co-author with Shannon Pratt of Cost of Capital: Applications and Examples, 5th ed. (John Wiley & Sons, 2014), The Lawyer's Guide to Cost of Capital (ABA, 2014), and Cost of Capital in Litigation: Applications and Examples (John Wiley & Sons, 2010). He is co-author of the Kroll annual books: Valuation Handbook-Guide to Cost of Capital, Valuation Handbook-Industry Cost of Capital, and the International Valuation Handbook – Guide to Cost of Capital.
Roger teaches courses for the American Society of Appraisers including Cost of Capital, a course he developed.
---
Grabowski
/en/our-team/roger-grabowski
/-/media/kroll-images/headshots/roger-grabowski.jpg
people
{69686C52-C3A5-4F48-97D8-5546105882C4}
{746781D2-7596-4EA3-BB0D-61CC7AC16C05}
{9763680C-5D58-4FFD-A93E-9C2B56959D4F}
{22F009F2-F6F1-44DF-81D4-4C20048B2998}
{2DEEE4D2-8278-4C50-B3FF-1563BB257804}