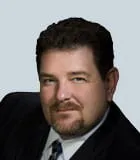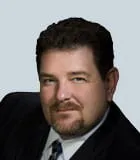 Richard Damon Rogers is a Director in the Valuation Advisory Services practice of Kroll. He has expertise in the valuation of businesses, business interests, equity, and intangible assets for purposes including business combinations, goodwill and asset impairment analysis, fresh-start accounting, and pre-acquisition analysis. Richard has expertise with FASB ASC Topics 350, 360, and 805 and IFRS.
Richard has completed valuations of common stock, preferred stock, and various types of intangible assets including developed and in-process technology, customer relationships and contracts, backlogs, trade names and trademarks, patents and technical know-how, noncompete agreements, and assembled workforces. Richard also has experience valuing contingent considerations/earn-outs and deferred revenue.

His specialty is in the high-tech and aerospace and defense industries; however, he has also served clients in the financial services, pharmaceuticals, medical equipment, business services, entertainment, and logistics industries.

Richard joined Kroll (formerly Duff & Phelps) in conjunction with the acquisition of American Appraisal in 2015. Prior to joining American Appraisal in 1998, Richard was a marketing analyst for Household Credit Services. Prior to joining Household Credit Services, he served in the U.S. Army.
---
Valuation
Valuation
Valuation of businesses, assets and alternative investments for financial reporting, tax and other purposes.
Valuation Services
Valuation Services
When companies require an objective and independent assessment of value, they look to Kroll.
Intellectual Property / Intangible Asset Valuation
Intellectual Property / Intangible Asset Valuation
Kroll possesses industry-leading expertise in the valuation of intangibles and intellectual property, which includes marketing, customer, contract and technology-related properties.
Fresh Start Accounting
Fresh Start Accounting
Valuation and accounting advice to assist companies in successfully emerging from bankruptcy.
Return to top