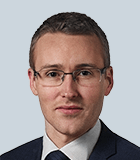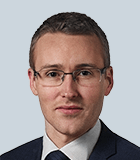 Richard Phelps
Associate Managing Director
Richard Phelps is an associate managing director in the Forensic Investigations and Intelligence practice, based in the London office. Richard is part of the Business Intelligence team and advises clients on complex intelligence-related matters throughout the transaction lifecycle, during contentious processes and in relation capital markets and competition-related scenarios.
Prior to joining Kroll, Richard worked as a researcher for the Quilliam Foundation, an influential London-based Islamic affairs and counter-extremism think tank. It was funded, at the time, by the UK government's office for security and counter-terrorism. He also previously worked at the National Bank of Egypt's office in London.
Since joining Kroll in early 2011, then based in the Dubai office until early 2018, Richard has supported clients by elevating the available information-set across a spectrum of contexts – both contentious and transactional. Such scenarios include competition-driven intelligence requirements, corporate defense in response to short-selling attacks or shareholder activism campaigns, source of wealth-driven exploratory intelligence programmes, as well as a spectrum of broader dispute support and pre-transactional advisory mandates.
Richard received a B.A. in Arabic and Islamic Studies and a MSt in Modern Middle Eastern Politics at Oxford University.
Professional Experience
Throughout his experience at Kroll, Richard has managed hundreds of investigative analytical assignments, through advising clients across a spectrum of contexts:
Complex commercial intelligence programmes involving simultaneous intelligence-gathering and analysis in multiple jurisdictions.
Source of wealth-driven exploratory investigative programmes aimed at arriving at an informed understanding of capital provenance and integrity.
Intelligence-driven non-financial information sets to support clients involved in contentious processes (including Competition matters and pre-dispute scenarios), as well as for deployment in contexts such as shareholder activist campaigns and the corporate responses to them by issuers.
Market entry advisory support for clients expanding and diversifying their business through strategic cross-border investments and other relationships, through identifying and assessing relevant risks involved particular in emerging and frontier markets.
Asset identification and profiling exercises – often involving simultaneous intelligence-gathering in multiple jurisdictions – to elevate the available information-set, and inform strategic decision-making.
Buy-side investigative pre-transactional diligence that supports clients to identify, understand and navigate risks involved in transacting with particular counterparties, often in cross-border transaction contexts. Recent experience includes assignments in the construction and real estate, defence, healthcare and pharmaceuticals, industrial manufacturing, and hospitality sectors.
---
Forensic Investigations and Intelligence
Forensic Investigations and Intelligence
Kroll's forensic investigations and intelligence team delivers actionable data and insights to help clients across the world make critical decisions and mitigate risk.
Return to top