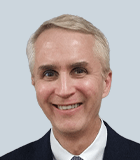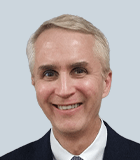 Richard T. Faughnan
Managing Director
Richard T. Faughnan is a managing director with the Forensic Investigations and Intelligence practice of Kroll, based in the New York office. He focuses on independent monitorships, corporate investigations and compliance matters.
Richard joined Kroll from an international consulting company where he was co-leader of its public sector and monitoring practice. Prior to this, Richard was an Assistant U.S. Attorney for the Eastern District of New York for over 13 years, where he served as chief of the Public Integrity section. During his time with the Eastern District, he directed numerous investigations and prosecutions into an array of criminal activity committed by corporations and individuals, including bank and securities fraud, mail and wire fraud, money laundering, bribery, and federal tax offenses. Richard began his career as an Assistant District Attorney in Kings County, New York, where he served as deputy chief of the Appeals bureau. His extensive experience as a federal and state prosecutor gives him a thorough understanding of investigations into a wide range of fraudulent conduct across industry sectors.
Richard's representative consulting engagements include leading 13 integrity monitorships overseeing multi-billion-dollar government agencies, programs, and infrastructure projects, and corporations in the financial services, construction, higher education, transportation, stevedoring, carting, regulated waste disposal, IT, child welfare, and professional services industries. He has also conducted numerous internal investigations for both domestic and international corporations, including major financial institutions; performed FCPA, AML, and Sanctions compliance reviews; drafted corporate policies and procedures; and conducted compliance and ethics training.
Richard has extensive experience serving as the financial investigator and advisor to bankruptcy trustees and creditors' committees in cases involving potential fraud or mismanagement by company executives and insiders. He has also assisted companies facing potential insolvency by investigating the causes of the company's financial distress and advising the company on restructuring options to avoid bankruptcy. He has served as an expert witness in bankruptcy proceedings both on behalf of bankruptcy trustees and creditors and has served as a chief restructuring officer and the trustee of a creditor trust.
Richard holds a J.D. (cum laude) from George Washington University's National Law Center and a B.A. (magna cum laude) from Rutgers College. He is admitted to the bar in New York and New Jersey and is a member of the American Bar Association, Association of the Bar for the City of New York, and Federal Bar Council.
---
Forensic Investigations and Intelligence
Forensic Investigations and Intelligence
Kroll's forensic investigations and intelligence team delivers actionable data and insights to help clients across the world make critical decisions and mitigate risk.
Return to top