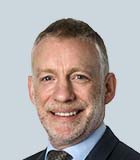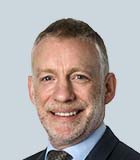 Richard Edwin
Managing Director, Delay Expert, Testifying Expert
Richard Edwin is a managing director in the Expert Services practice, based in the London office. He is a Chartered Civil Engineer with approaching 40 years of experience as a program and construction professional who specializes in the use of critical-path analysis to assist in the resolution of construction, process, oil & gas and offshore disputes.
Richard proactively assists clients and their legal advisers to identify the strengths and weaknesses of their positions by means of detailed, fact-based and insightful analysis and opinion. This approach assists formulation of the best strategy to conclude disputes in a timely, efficient and cost-effective way.
Prior to joining Kroll, Richard was a partner at Blackrock Expert Services, which was acquired by Kroll in 2020.
He has been appointed on over 50 occasions to provide independent programming and delay advice to clients, assisting them cost-effectively to resolve their construction-related disputes. Where a dispute cannot be settled amicably between the parties, Richard regularly provides independent expert witness opinion in formal proceedings, provides both written and oral evidence, and has been "hot-tubbed" at both international arbitration and Dispute Arbitration Board (DAB) hearings.
Richard's extensive experience was developed both as a main contractor and construction manager for two of the UK's major construction companies, during which he delivered large, complex, high-value civil engineering and building projects. That experience encompasses design and engineering; procurement and construction management; design-and-build contracting; management and general contracting; risk management; value engineering; programming; delay, disruption and acceleration analyses; dispute resolution and dispute avoidance.
His sector experience includes major road, rail and airport infrastructure; renewable energy and power; oil and gas; industrial and process plants; healthcare; heavy civil engineering; residential; commercial; retail; education; leisure; mechanical and electrical installations and offshore projects.
Richard established the Dubai office of Blackrock Expert Services. He holds a B.S. (Honors) in civil engineering from City, University of London and a postgraduate diploma in law.
---
Edwin
/en/our-team/richard-edwin
/-/media/kroll-images/headshots/richard-edwin.jpg
people
{16E5AC0A-9880-4134-884C-A2D7F1939978}
{DB821E9D-77A3-47A0-9C5A-9BBF7CB28FCB}
{18C9FF17-4769-4C6C-8E43-605243E1CCCE}
{69AB4EDA-E2DF-42EB-970E-482B44E584DC}
{20F68C68-03BB-4C3C-A4E1-5F258B10F2D0}
{DE563436-603A-4189-95C9-694668C73511}
{8F72293A-8F2E-4A71-919B-6F70C96E9322}
{70E25357-B690-49B8-948F-958DAD26DCD4}