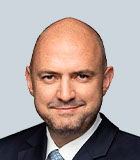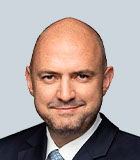 Richard Clarke
Managing Director
Richard Clarke is a managing director in the Restructuring practice, based in Dubai. Richard, who leads the practice in Middle East and Africa, is a business transformation and restructuring expert with nearly 25 years of experience in adding value to businesses, in M&A, in corporate and debt structuring, and in legal and financial restructuring.
Before joining Kroll, Richard worked in Dubai as an independent business consultant assisting clients with business transformation and evolution, operational excellence, and financial and operational restructuring. He has also held several significant roles in his time in Dubai, including Managing Director and head of Portfolio Management at Dubai International Capital, LLC, a sovereign wealth fund owned by Dubai Holding, and Partner and Head of Deal Advisory for KPMG Middle East and South Asia (MESA). He has also been a Partner at Deloitte in Dubai, where he helped establish and lead a Middle East-wide due diligence, restructuring and business optimization business. During his time in Dubai, Richard has worked with a wide variety of local and international investors, government agencies, GRE's and corporates.
Before moving to Dubai, Richard was based in London where he worked with financial sponsors and high profile corporates including Blackstone, HSBC, Goldman Sachs, Permira, Cinven, KKR and Silverlake.
Richard's diverse business experience spans sectors such as education, healthcare, construction, transportation, retail, infrastructure, financial services, logistics, technology and real estate. Richard is one of the few in the Middle East who successfully restructured a GRE. His expertise includes business strategy optimization, business turnaround/optimization, financial management, deal origination (for both acquisitions and disposals) and deal execution.
Richard has a bachelor's degree in economics, accounting and finance from the University of Glasgow. He is also a chartered accountant from the Institute of Chartered Accountants for Scotland.
---
Clarke
/en/our-team/richard-clarke
/-/media/kroll-images/headshots/richard-clarke.jpeg
people
{0840D7ED-B8E4-48DD-8F31-7345340BF1D9}
{047C49DE-F44A-4E06-9DE8-782E565F291A}
{70E25357-B690-49B8-948F-958DAD26DCD4}