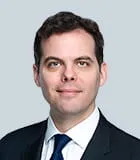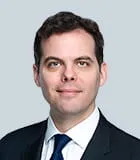 Renaud Regner
Managing Director
Renaud Regner is a managing director in the Transaction Advisory Services practice, based in Paris. Renaud leverages over 16 years of experience in assisting private equity and corporate clients with buy- and sell-side financial due diligence work on mergers and acquisitions operations.
Before joining Kroll, Renaud spent 18 years at EY in France in the Transaction Advisory department, where he notably developed profound expertise in Technology and Digital and within the Sports and Entertainment industry.
In his entire career, Renaud has handled multiple transactions across diverse industries, which include software and Software-as-a-Service (SaaS) (over 30 engagements); technology and digital (over 40 engagements); media, sports and gaming /entertainment industry (over 20 engagements); retail & B2C and various industries primarily in a Mid-Cap environment. Renaud notably developed an integrated offer for the Sport industry and wrote several articles on the subject.
He also has a strong international work experience and has performed many cross-border due diligence assignments in China, Japan, the U.S./Canada and the UK. While working at EY, Renaud was also Deputy for Japanese Business Services for Transaction Services in France and was in charge on Inbound and Outbound projects with Japanese Corporations in France and French Corporations in Japan, for various sectors.
Throughout his career, Renaud was involved in many complex situations, including carve-outs and disposals of business units, business modelling, complex environment, large use of Data, complex and innovative business models, notably in Software and Digital environments.
Renaud holds a major in finance and has graduated from ESC Rouen (now Neoma Business School). He is proficient in English and French, and he can talk Japanese on a conversational level, having studied and gained a Japanese Language Proficiency Test (JLPT) N2 diploma.
---
Ranked No. 1 for Global Fairness Opinions
Duff & Phelps Opinions is a global leader in Fairness Opinions and Special Committee Advisory, ranking #1 for total number of global fairness opinions for full year 2022 and the past 10 years, according to Refinitiv cumulative data from 2013-2022.
Corporate Finance and Restructuring
Corporate Finance and Restructuring
M&A advisory, restructuring and insolvency, debt advisory, strategic alternatives, transaction diligence and independent financial opinions.
Mergers and Acquisitions (M&A) Advisory
Mergers and Acquisitions (M&A) Advisory
Kroll's investment banking practice has extensive experience in M&A deal strategy and structuring, capital raising, transaction advisory services and financial sponsor coverage.
Private Capital Markets – Debt Advisory
Private Capital Markets – Debt Advisory
Kroll has extensive experience raising capital for middle-market companies to support a wide range of transactions.
Transaction Advisory Services
Transaction Advisory Services
Kroll's Transaction Advisory Services platform offers corporate and financial investors with deep accounting and technical expertise, commercial knowledge, industry insight and seamless analytical services throughout the deal continuum.
Return to top