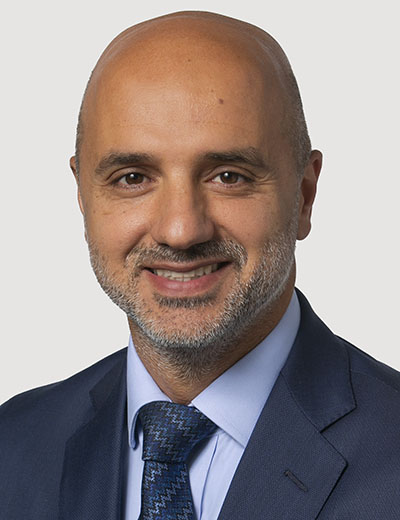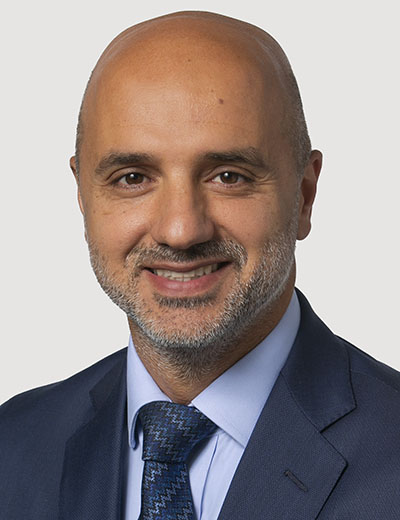 Rasoul Golparvar
Senior Director
Rasoul Golparvar is a senior director in the Data Insights and Forensics practice, based in the London office. Rasoul leverages more than 20 years of compliance and investigations experience specializing in the application of relevant data, analytics and software, focused on compliance, investigations and litigation support matters. He has extensive experience applying data analytic techniques on structured and unstructured datasets to detect, investigate and prevent instances of fraud, bribery and corruption, misconduct and other non-compliance issues.
Prior to joining Kroll, Rasoul led the European Data Analytics practice at Forensic Risk Alliance, leading significant regulatory matters while rapidly growing the business. Before that, he had key roles in both EY's and Deloitte's respective Forensic Data Analytics teams working on a range of compliance and investigative matters.
Rasoul's client work has mostly involved leading technology and investigation teams to support organizations developing/enhancing compliance monitoring capabilities and organizations responding to global regulators across a range of sectors and financial crime issues, including breaches of economic sanctions, money laundering, conduct risk, misselling and trader surveillance. Through his work, Rasoul has created innovative and cost-effective financial crime solutions, equipping clients, counsel and regulators with key insights gained at speed.
Rasoul has significant experience supporting organizations to investigate and prevent money laundering and breaches of economic sanctions. Most recently, he was the technology lead in a money-laundering investigation for a European bank, analyzing customer and transactional data to identify shortcomings in the bank's client on/off-boarding procedures and to find customer relationships and behaviors indicative of money laundering activity. He has also led teams on behalf of numerous global financial institutions and their legal counsel engaged on regulatory sanctions investigations, involving the interrogation of millions of transactional records, including SWIFT and core banking data, in response to U.S., European Union, the UK and Middle East regulators. Rasoul has also supported non-financial organizations understand their sanctions risk, for example, he was recently the technical lead and subject matter expert, conducting a sanctions audit review on behalf of a global FMCG retailer with operations in a high-sanctions risk jurisdiction.
In addition, Rasoul has also led numerous fraud, bribery and corruption investigations to identify collusive interactions of individuals, public officials and organizations across a range of geographies and sectors. This work has typically involved linkage of data sourced from client internal systems (e.g., accounting, travel and entertainment, customer relationship management, due diligence information) and external data such as corporate registries and adverse media, to uncover hidden activities and relationships that client systems had not identified.
Beyond investigations, Rasoul has supported organizations with several preventative compliance matters. For example, Rasoul delivered an analytics-led continuous global compliance monitoring program for an FTSE 100 pharmaceutical company seeking to gain compliance consistency across their global markets. Data from numerous disparate systems were collected; relevant analytics applied focused on identifying potential fraud, bribery and corruption issues; and results were delivered via interactive dashboards to a wide audience of teams, including management, compliance and operations. Rasoul has also worked directly with client compliance teams to assess their compliance technology and advised on how to enhance existing monitoring and screening capabilities.
Throughout his career, Rasoul has led the strategy and growth of global technology teams with diverse skillsets while addressing the challenges that come with working in a continuing fast-growth area such data analytics. He promotes the ethos of using the most commensurate analytic techniques to address each client matter. As such, Rasoul employs analytics that is fit for purpose and introduces advanced techniques only where the situation requires it. This pragmatic approach coupled with his collaborative and hands-on nature is why clients rely on him to gather data forensically and interrogate such data to provide insights and guidance on their most complex issues.
Earlier in his career, Rasoul worked as a research executive focused on human cognitive behaviors when interacting with computer applications and separately as a software developer.
Rasoul holds a B.Sc. in computer science from University College London.
---
Data Insights and Forensics
We are the leading advisors to organizations, providing expertise and solutions to address complex risks and challenges involving technology and data. We advise clients with services to address risks in disputes, investigations and regulatory compliance.
Investigations and Disputes
World-wide expert services and tech-enabled advisory through all stages of diligence, forensic investigation, litigation, disputes and testimony.
Return to top