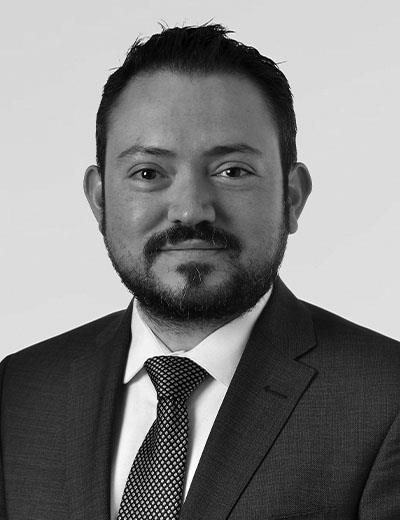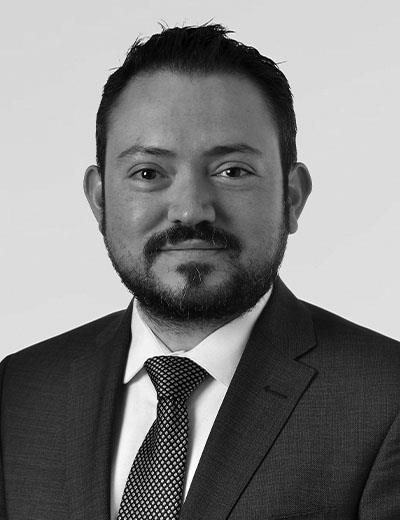 Rafael López
Associate Managing Director and Regional Leader, Latin America
Rafael López is an associate managing director and regional leader in the Security Risk Management practice based in the Mexico City office. Rafael is a security expert with more than 15 years of international experience in project management, physical security, security design, risk assessment and management, travel security protocols and crisis response procedures as well as security awareness training.
He has assisted organizations in diverse industry sectors, including oil and gas, chemical, mining, data management, and residential and commercial real estate. At Kroll, he focuses on assessing and analyzing various aspects of local, national and international real estate from a security perspective.
Prior to his current position at Kroll, Rafael was Security Manager, North LATAM (Mexico, Colombia, Peru) for WeWork Mexico. In this role, he was responsible for physical security design, implementation and management at all WeWork facilities throughout Northern Latin America. He also led implementation of and training related to crisis management and incident response plans and procedures, including emergency action plans and armed intruder program.
Before WeWork, Rafael was a director with Kroll. During this time, he focused on tailoring journey management and security programs for expatriates, and led executive protection teams in Mexico, Chile and Venezuela. Additionally, he worked within multidisciplinary teams to deliver a variety of risk management services, including security consulting, specialized trainings, corporate investigations, dispute advisory and compliance services. Prior to his first career with Kroll, Rafael was with the Crisis and Security Consulting team of Control Risks Mexico, where he supported all aspects of client-facing security consulting in Mexico, Central America and the Caribbean. During this time, he conducted site security reviews throughout México, Panamá, Guatemala, Colombia, Ecuador and Venezuela, which included oil and gas plants, automotive factories, personal residences and office spaces.
Earlier in his career, Rafael held risk management and project management roles on a variety of complex infrastructure-related assignments. Representative roles and projects include chief risk manager for a consultancy services contract with the National Water Commission (Mexico) for a $1.5 billion tunnel project, leading a team of eight risk analysts and 24 construction superintendents; integrated change control and scheduling requirements for five elevated highways in Mexico, with a total estimated value of $100 million; and project manager for a civil project at the Cozumel International Airport in Quintana Roo, México.
Rafael received a master's degree in civil engineering, project management from Universidad La Salle. In addition, he completed the "Managementor" program at Harvard Business School. Rafael is a certified project management professional through the Project Management Institute and a member of ASIS International, a global network of security professionals. He is a native Spanish speaker and is proficient in English and has basic knowledge of French.
---
López
/en/our-team/rafael-lopez
/-/media/kroll/images/headshots/managing-directors/rafael-lopez.jpg
people
{E5F5E6AC-928C-4F00-B3EF-BC497B368B58}
{0517A987-4628-4F79-BEB4-894DB6FBF8BA}
{2DEEE4D2-8278-4C50-B3FF-1563BB257804}
{C709DABB-FEDB-4060-9674-41B14868A4CC}