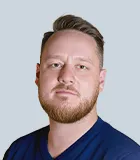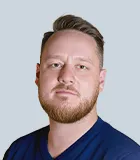 Piotr Wojtyla
Associate Managing Director, SPARK, Cyber Risk
Piotr Wojtyla is an associate managing director in SPARK team within the Cyber Risk practice, based in Austin.
He leverages more than 10 years in digital forensics, incident response and threat hunting, including investigative, technical and management responsibilities in high-profile eCrime and nation-state security breaches.
The SPARK team, which looks at special projects and applied research at Kroll, works on continuous innovation and strategic research for the Cyber Risk business at Kroll.
Prior to joining Kroll, Piotr served as a senior director for global security practices and global incident response for Cybereason. Before that, he was a senior security researcher and principal incident response consultant at CrowdStrike in London. Piotr has also held positions at Dell SecureWorks, BAE Systems and Atos IT Services.
Piotr's expertise has been featured at industry conferences, including MITRE ATT&CKCon 2.0, SANS Threat Hunting & Incident Response Summit, SEConference 2k14 and SEConference 2009. He was also a leading contributor in the CrowdStrike 2020 Global Threat report and 2019 Falcon OverWatch report.
Piotr received a Master's in Applied Computer Science from Cracow University of Technology. He also holds certifications from TrustedSec and is a GIAC Certified Incident Handler (GCIH) and Certified Ethical Hacker (CEHv8), among others.
---
Cyber Risk
Cyber Risk
Incident response, digital forensics, breach notification, managed detection services, penetration testing, cyber assessments and advisory.
Incident Response and Litigation Support
Incident Response and Litigation Support
Kroll's elite security leaders deliver rapid responses for over 3,000 incidents per year and have the resources and expertise to support the entire incident lifecycle.
Managed Security Services
Managed Security Services
World-renowned cyber investigators and leading technology fuel Kroll's managed security services, augmenting security operations centres and incident response capabilities.
Cyber Risk Retainer
Cyber Risk Retainer
Kroll delivers more than a typical incident response retainer—secure a true cyber risk retainer with elite digital forensics and incident response capabilities and maximum flexibility for proactive and notification services.
Return to top