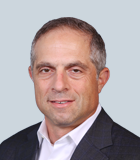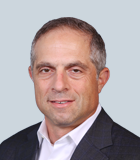 Phil Selton
Managing Director
Phil Selton is a Managing Director in the Government Solutions practice, based in Washington, D.C. A retired senior executive in the FBI and the intelligence community, Phil has extensive experience in both national security and criminal matters. He is focused on helping government and private industry use proprietary algorithms, data analytics, AI-based matching and "entity resolution" technologies for compliance, risk mitigation and fraud prevention. Phil also works across Kroll and with strategic partners to assist customers' complex needs to manage risk, governance and growth.
Prior to joining Kroll, Phil served as a Senior Client Director at World Wide Technology and was responsible for expanding relationships with government customers, the development of new IT solutions, and building partnerships with other major technology providers. Before that, he was a senior executive of the Office of the Director of National Intelligence, where he was appointed the Deputy Director of Intelligence for the National Counterterrorism Center. In that role, he managed the organization responsible for the integration and analysis of all intelligence pertaining to terrorism possessed or acquired by the U.S. government. Phil previously served in numerous assignments in the FBI, including Special Agent in Charge at the Washington, D.C. office. He has extensive experience in intelligence, counterterrorism, counterintelligence, drug trafficking, financial and cyber-crimes, as well as in managing large organizations.
Additionally, Phil served as an army officer on active duty for five years that included deployments to Saudi Arabia, Iraq and Kuwait, and was awarded a Bronze Star Medal for his actions in combat during Operation Desert Storm.
Phil received a B.S. in international relations and national securities studies from the United States Military Academy at West Point.
---
Selton
/en/our-team/phil-selton
/-/media/kroll-images/headshots/phil-selton.png
people
{5094BD11-3476-4683-B803-C608937FC572}
{2DEEE4D2-8278-4C50-B3FF-1563BB257804}