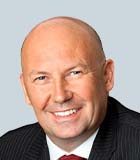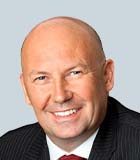 Paul Clark
Managing Director
Paul Clark is a managing director in Kroll's Restructuring practice. He has been a specialist in corporate recovery, restructuring and forensic investigations for more than 30 years.
Paul began his career at a leading international accountancy practice, where he gained experience in highly regulated sectors, including banking, insurance and environmental. He became a partner in a top 20 accountancy firm, then launched his own practice. In 2001, Paul co-founded MCR which was, until its acquisition by Duff & Phelps (rebranded as Kroll) in October 2011, the UK's leading independent restructuring practice.
Paul has been involved in restructuring and insolvency assignments covering a wide variety of sectors. He is known for his pragmatic, no nonsense attitude favoring a collaborative approach to restructuring when feasible. He has uncovered and acted in the pursuit of numerous fraud investigations. He has given testimony in numerous Courts, both as an expert witness and as an Insolvency Practitioner applicant.
During his career, Paul has worked on a number of cross-border assignments including work in the U.S., China, Middle East, Cayman Islands, South Africa and various parts of Europe.
Paul is a Chartered Certified Accountant. He is a former UK board member of the Turnaround Management Association. He has also lectured extensively and published many articles on restructuring and insolvency situations.
---
Investigations and Disputes
Investigations and Disputes
World-wide expert services and tech-enabled advisory through all stages of diligence, forensic investigation, litigation, disputes and testimony.
Restructuring
Restructuring
Financial and operational restructuring and enforcement of security, including investigation, preservation and realization of assets for investors, lenders and companies.
Return to top