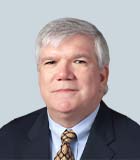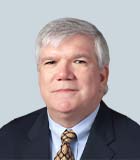 Paul specializes in property tax valuation consulting to the utility, and airline industries. He has more than 25 years of experience in the electric utility industry. He has an extensive background in cost of capital analysis, and performs property tax appraisals utilizing the income, cost and market approaches to value.
Prior to joining Kroll, Paul was a member of Deloitte's Property Tax Practice from 2000 through October, 2007 and with Thomson Reuters Property Tax Practice from October, 2007 through December, 2012.

Prior to his employment with Deloitte, he spent 14 years with the Public Utility Commission of Texas as the Director of the Financial Review Division and Manager of the Financial Review and Electric Divisions' Accounting Sections. Paul testified as an expert witness in regulatory proceedings concerning complex regulatory matters and had frequent interaction with Texas legislators and Wall Street financial rating agencies. He also assisted in the drafting and development of Commission rules for both the telephone and electric industries.

Paul received his B.A. in Business Administration in Accounting from the University of Texas at Austin. He received his M.B.A. from the University of Texas at Austin as well. Paul has spoken at several valuation conferences on cost of capital and valuation issues. Additionally, he instructed a number of Texas Public Utility Commission seminars on various regulatory topics. Paul is a Certified Public Accountant Licensed in the State of Texas.
---
Valuation
Valuation
Valuation of businesses, assets and alternative investments for financial reporting, tax and other purposes.
Tax Services
Tax Services
Built upon the foundation of its renowned valuation business, Kroll's Tax Service practice follows a detailed and responsive approach to capturing value for clients.
Property Tax Services
Property Tax Services
Kroll engages with companies nationwide to provide independent, innovative and results-driven property tax services.
Return to top