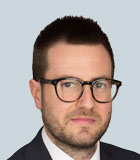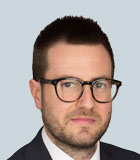 Paolo Guardini is a director in the Agrate Brianza office (near Milan), where he works in the Real Estate Advisory Group (REAG).
He is responsible for Corporate Real Estate and Cross Border Operations, within Valuation Advisory Services at Kroll and providing expert professional services as an appraiser and independent advisor. He has over 5 years of experience in real estate valuation and advisory across all real estate asset classes for a variety of clients including: real estate funds (Italian and Pan European), private equity firms, developers, property companies, banks.
Since joining REAG, he has worked in Continental Europe and throughout Italy. He has a strong background in feasibility studies, market studies, development land appraisals, strategic analysis and valuations of asset portfolios.
Prior to joining REAG, he served as a building manager in Generali Real Estate S.p.A. - Generali Group.
Paolo earned a bachelor's degree in Civil Engineering and obtained a Master of Real Estate Management at the Polytechnic University of Milan.
---
Real Estate Advisory Group
Real Estate Advisory Group
Leading provider of real estate valuation and consulting for investments and transactions
Valuation
Valuation
Valuation of businesses, assets and alternative investments for financial reporting, tax and other purposes.
Return to top