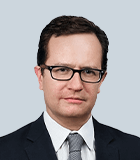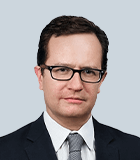 Pablo Iragorri
Managing Director and Head of Colombia Office
Pablo Iragorri is a managing director and head of Kroll's Colombia office, based in Bogotá. Pablo has more than 12 years of significant, executive-level expertise in complex corporate investigations, litigation support, project management, business development, and process restructuring and strategy. He also possesses extensive expertise in U.S. and Latin American investment, economic, political, and trade-related issues.
Prior to rejoining Kroll in 2017, Pablo was a managing director and Country Manager for Colombia for Custom Information Services, a specialized provider of private investigations and business intelligence services. Before that, Pablo was with Kroll for nine years, from 2005-2014, during which time he rose from a Senior Analyst in Miami to become Managing Director and Head of Operations in Kroll's Bogotá office. He handled a broad array of investigative and due diligence related assignments, including digital and financial forensic investigations, and political risk analyses.
Pablo came to Kroll from the Council of the Americas, based in New York, where he was Program Officer. In this role, Pablo focused on conceptualizing and developing business and political programs, as well as weekly forums, based on his analysis of capital markets trends and the political and economic situation in Latin America, the U.S., and Canada. An integral part of his responsibilities was to provide corporate members access to high-level Latin American government leaders.
Earlier in his career, Pablo served with the World Bank in Washington, D.C., as a Consultant in the Human and Social Development Department, Latin American Region; he also worked with the National Federation of Departments/States as well as Davivienda Bank, both in Bogotá.
Professional Experience
Litigation Support
Pablo has managed and participated in several litigation support cases for clients who needed evidence or asset information of their counterparts for court cases. In addition, he has helped clients gather information about the structure and workings of Latin American court systems.
Business Intelligence
Pablo has managed a significant number of pre-transaction business intelligence assignments in the U.S., Colombia, and a significant number of countries in Latin America. He has worked mainly in cases where clients were interested in understanding the risks and opportunities associated with a particular investment or market and wanted to perform a due diligence of their potential partners, sellers, or buyers. In addition, he has worked in several competitive intelligence cases in the Americas.
Risk Assessments
Pablo has worked in several risk assessment cases in Latin America, primarily for clients who are interested in investing in a specific country or sector and who wish to understand the risks that such countries pose for investors and businesses in the short and long run.
Fraud and Internal Investigations
Pablo has participated in several fraud cases in Latin America investigating internal frauds and conflicts in companies in the region. The investigations have included procurement and internal financial frauds, and involved intelligence and IT forensic investigations as well as forensic accounting procedures.
Education and Certifications
Master in Public Affairs, Woodrow Wilson School of Public and International Affairs, Princeton University
B.S., Industrial Engineering, Universidad Javeriana, Bogotá
---
Forensic Investigations and Intelligence
Forensic Investigations and Intelligence
Kroll's forensic investigations and intelligence team delivers actionable data and insights to help clients across the world make critical decisions and mitigate risk.
Return to top