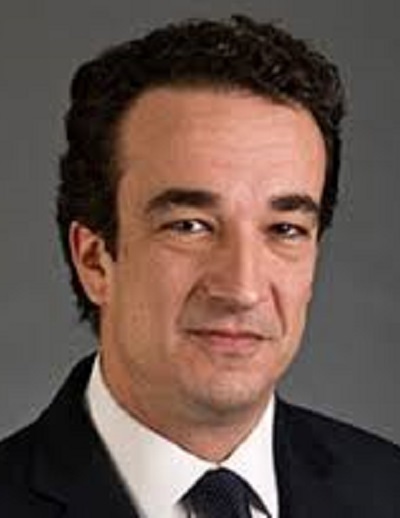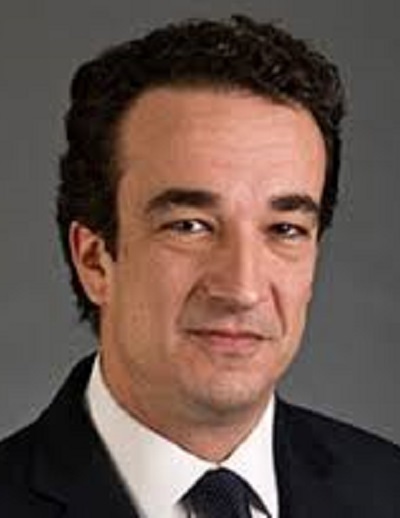 Olivier Sarkozy
Board Member
Olivier Sarkozy is the Founder and Managing Partner of Further Global and serves as the Chairman of the Investment Committee.
Prior to founding Further Global, from 2008 to June 2016, Olivier was a Managing Director at The Carlyle Group and head of Carlyle Global Financial Services and acted as Fund Head for Carlyle Global Financial Services Funds I and II. Olivier focused on investing in management buyouts, growth capital opportunities and strategic minority investments in financial services.
Prior to joining Carlyle, Olivier was Global Co-Head of the Financial Institutions Group at UBS Investment Bank. He joined UBS in January of 2003, after spending 11 years at Credit Suisse First Boston ("CSFB"), where he was a Managing Director in the Financial Institutions Group. While at UBS, he worked on many of the largest mergers in the U.S. financial industry, including, amongst others, advising Sallie Mae in its attempted $25 billion take-private transaction and subsequent recapitalization, Mellon on its $17 billion merger of equals with The Bank of New York, Charles Schwab on its sale of US Trust to Bank of America, MBNA on its $36 billon sale to Bank of America, Wachovia in its $14 billion acquisition of Southtrust, National Commerce in its $7 billion sale to Suntrust and Regions Financial in its $6 billion merger of equals with Union Planters. While at CSFB, Olivier advised Wachovia in its merger of equals with First Union and concurrent defense against a competing hostile proposal from Suntrust, Dime Bancorp in its merger with Washington Mutual, Wells Fargo in its merger with Norwest and Wells Fargo in its successful hostile acquisition of First Interstate. In addition, while at UBS, Olivier was involved in a number of important equity capital raising transactions, including CIBC's $2.9 billion recapitalization and Sallie Mae in its $3.0 billion recapitalization. While at UBS, he also acted as lead advisor in a number of other notable transactions, including Dime Bancorp's private placement of preferred and other equity securities to Warburg Pincus, as part of their successful defense against a hostile tender offer from North Fork and the recapitalization of Glendale Federal Bank, which at the time was the largest recapitalization in U.S. history.
Olivier currently serves on the boards of Celink, Global Benefits Group, Payment Alliance International, LegalShield and Kroll. Olivier previously served on the boards of Bank United, Bank of Butterfield, TCW Group and DBRS, amongst others.
Olivier received his Masters in Medieval History (with Honors) from St. Andrews University, Scotland.
---
Valuation
Valuation
Valuation of businesses, assets and alternative investments for financial reporting, tax and other purposes.
Cyber Risk
Cyber Risk
Incident response, digital forensics, breach notification, managed detection services, penetration testing, cyber assessments and advisory.
Compliance and Regulation
Compliance and Regulation
End-to-end governance, advisory and monitorship solutions to detect, mitigate and remediate security, legal, compliance and regulatory risk.
Corporate Finance and Restructuring
Corporate Finance and Restructuring
M&A advisory, restructuring and insolvency, debt advisory, strategic alternatives, transaction diligence and independent financial opinions.
Investigations and Disputes
Investigations and Disputes
World-wide expert services and tech-enabled advisory through all stages of diligence, forensic investigation, litigation, disputes and testimony.
Digital Technology Solutions
Digital Technology Solutions
Enriching our professional services, our integrated software platform helps clients discover, quantify and manage risk in the corporate and private capital market ecosystem.
Business Services
Business Services
Expert provider of complex administrative solutions for capital events globally. Our services include claims and noticing administration, debt restructuring and liability management services, agency and trustee services and more.
Environmental, Social and Governance
Environmental, Social and Governance
Advisory and technology solutions, including policies and procedures, screening and due diligence, disclosures and reporting and investigations, value creation, and monitoring.
Return to top