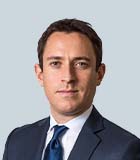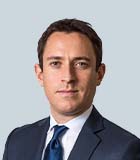 Oliver Stern
Managing Director
Oliver Stern is a managing director in the Forensic Investigations and Intelligence practice at Kroll and head of the Business Intelligence team, based in the London office. Oliver specializes in sub-Saharan Africa. He leads a wide range of investigations for corporations and financial institutions and their advisers, supporting them as they consider investment decisions and respond to challenges. His work focuses on detailed pre-transactional due diligence, market entry strategy, competitor intelligence, dispute advisory, and internal corruption and bribery investigations and asset traces.
He also works with clients to identify, mitigate and prevent adverse human rights impacts for companies and investors.
Oliver joined Kroll in February 2016 after working for the multinational mining company Anglo American for over three years on its London-based Strategy and Business Development team. He is a country risk and business environment specialist with extensive international experience, including three years living and working in Mozambique.
At Anglo American, Oliver was responsible for identifying non-technical risks in prospective investment destinations, focusing on the ease of doing business, security of tenure, operational security and reputational risk.
Oliver has managed in-country intelligence gathering assignments and relationship building with a range of private, civil society and public sector stakeholders. He has helped clients design risk mitigation strategies to support successful investments in new countries and jurisdictions. He has government relations and development policy expertise, with experience in Central, East and Southern Africa, and in China, India, Indonesia, Mongolia, Papua New Guinea and Serbia. While working for the UK Department for International Development (DFID), Oliver managed the relationships and funding mechanisms associated with implementing a £5 million UK Government program to support the Mozambican Government's transport system. He served as an adviser/consultant in the office of the Mozambique Minister of Transport, where he was responsible for preparing compelling business cases for DFID interventions, including a program to support Mozambique's engagement with the resource extraction industry.
He holds an M.Sc. in politics of the world economy from the London School of Economics and Political Science and a B.A. (Honors) from the School of Oriental and African Studies at the University of London. He is additionally an Overseas Development Institute Fellow.
---
Forensic Investigations and Intelligence
Forensic Investigations and Intelligence
Kroll's forensic investigations and intelligence team delivers actionable data and insights to help clients across the world make critical decisions and mitigate risk.
Return to top