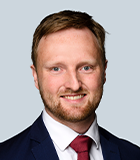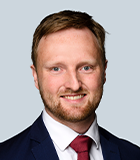 Niels Troost is a director in the Fixed Asset Advisory Services practice, based in Amsterdam.
Niels leverages more than seven years of experience and has gained expertise in real estate valuation and advisory services across various sectors, including logistics, data centers, airport properties, port facilities, manufacturing and research facilities.
Prior to joining Kroll, Niels worked as a senior registered valuer (RT-GZ) at Cushman and Wakefield (C&W). He started out in The Hague and Rotterdam offices, where he worked on his fundamental valuation skillsets in commercial real estate, before joining the C&W Valuation & Advisory Specialist Markets team in Amsterdam to mainly focus on alternative asset categories, such as heavy industrial production sites, data centers, port terminals and liquid storage facilities.
Niels has undertaken valuation and advisory projects for various purposes, including financing, financial reporting and acquisition/disposition. His projects have ranged from one-off assignments to coordinating large portfolios across the Netherlands. He is adept at collaborating with both small owner-operators and large global corporations.
Niels holds a Bachelor of Business Administration majors in built environment and construction engineering from the Amsterdam University of Applied Sciences.
---
Fixed Asset Advisory Services
Fixed Asset Advisory Services
Kroll provides clients the transparency they need by identifying, managing, and valuing their fixed assets.
Valuation Advisory Services
Valuation Advisory Services
Our valuation experts provide valuation services for financial reporting, tax, investment and risk management purposes.
Return to top