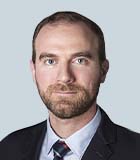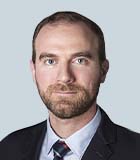 Nicolas Ballian
Managing Director
Nicolas Ballian is a managing director in the Valuation Advisory Services group and is based in São Paulo. He is responsible for overseeing Valuation and Alternative Asset Advisory Services in Brazil.
Nicolas has 15 years of financial advisory experience, both on the consulting and client side. His clients primarily include public and private companies and alternative asset managers in Europe, the U.S, Australia and Brazil. Nicolas specializes in Level 3/Illiquid valuations across diverse assets including private equity funds portfolios and intangible assets under the guidelines of IFRS 13, ASC§820 or the equivalent local GAAP standard.
Nicolas' cross-border valuation experience includes purchase price allocations and impairment tests for Publicis and Technicolor; tax valuations in the context of the purchase of French ABN Amro assets by RBS and the purchase of Organon by Merck & Co.; asset valuation aimed at the creation of a joint venture between Nestlé and Lactalis; and valuation of the Lion beer and wine brand portfolio for strategic purposes. In Brazil, Nicolas worked on the valuation of Petrobras' downstream assets for accounting and tax purposes in addition to the acquisitions of IBOPE by WPP, HSBC Brazil by Bradesco and Osklen by Alpargatas. Since 2016 and under the new Brazilian regulation ICVM 579, Nicolas has been involved in a variety of valuations of illiquid investments for private equity fund managers and administrators.
Nicolas has been a speaker on valuation-related topics at forums organized by the Brazilian Venture Capital Association (ABVCap), Capital Markets Analysts and Investments Professionals Association (APIMEC) and Markets Group Private Equity Latin America. He also received the Rising Star Award delivered by the American Society of Appraisers (ASA) in 2018.
Nicolas joined Kroll (formerly Duff & Phelps) in 2016. Prior to Kroll, Nicolas had a diverse background at PwC and as a finance director at private companies. Nicolas received his B.S. and M.A. in economics from Dauphine Paris University, and his M.A. in finance from Brandeis University. Nicolas completed the BV401-OOO – CEIV Course – Valuation for Financial Reporting.
---
Return to top