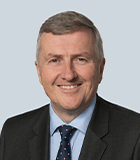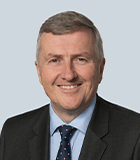 Nick Bayley
Managing Director
Nick is a managing director within Kroll's Financial Services Compliance and Regulation practice, specializing in wholesale markets matters. He has over 30 years' experience working in the financial services industry, in professional services and with regulatory and law enforcement bodies.
Nick leads Kroll's Markets Practice and is an acknowledged expert on market regulation, market abuse and surveillance. He has provided training to numerous firms, industry participants and regulators across the world on market regulation.
Nick has overseen numerous markets-related regulatory assignments for both buy and sell-side clients since joining Kroll in February 2016.
Prior to joining the firm, Nick was a Head of Department (HoD) in the Financial Conduct Authority's (FCA) Markets Policy and International Division. He was the FCA's Senior Markets Adviser and was responsible for leading the FCA's MiFID II and MAR Policy Projects. Nick's other FCA responsibilities also included sitting on senior-level committees such as the Policy Steering Committee and Markets Regulatory Committee, providing independent HoD challenge to FCA Supervisory assessments of firms and acting as a Settlement Decision Maker on FCA Enforcement cases.
Whilst at the FCA, Nick also worked for 3 years in the Enforcement Division, where he oversaw a team investigating a wide range of wholesale markets cases, both regulatory and criminal, against individuals and firms, including LIBOR manipulation cases, insider dealing, market manipulation and misleading statements by issuers.
Nick was responsible for the ongoing training of FCA Enforcement and Market Conduct personnel on markets-related matters.
Before joining the FCA, Nick was Head of Regulation at the London Stock Exchange (LSE) for 9 years. At the LSE he had ultimate responsibility for the regulation and oversight of all the LSE's markets, for the LSE's compliance with FCA rules and its relationship with the FCA and other regulators. Nick's responsibilities included real-time market surveillance, market abuse detection, development and enforcement of the LSE's secondary and primary market rules, regulation of the AIM market and real-time market operations.
Whilst at the LSE, Nick was also international chair of the "Intermarket Surveillance Group" (ISG), an information and best practice-sharing group of senior surveillance practitioners from global exchanges, SROs and regulators. www.isgportal.org
Nick's other areas of expertise include corporate fraud, regulatory investigations and financial crime, having spent six years with KPMG's Forensic Accounting department and seven years as a senior officer in HM Customs & Excise's National Investigation Service.
---
Bayley
/en/our-team/nick-bayley
/-/media/kroll-images/headshots/nick-bayley.jpg
people
{4D5F3272-D961-43F9-A68A-1C9C7C28832E}
{047C49DE-F44A-4E06-9DE8-782E565F291A}